There are now over 1,000 people across the Diocese donating to their local church through the Parish Giving Scheme.

The Parish Giving Scheme (PGS) enables individuals to give to their parish church regularly by Direct Debit and aims to encourage generosity, efficiency and regularity in giving. It is simple for churches to sign up to the scheme and individuals can begin to donate through PGS through their website, by filling in a simple paper form, or phoning the PGS team. The scheme enables gift aid to be collected and paid regularly and treasurers can easily see exactly how much money they have coming in from donors each month.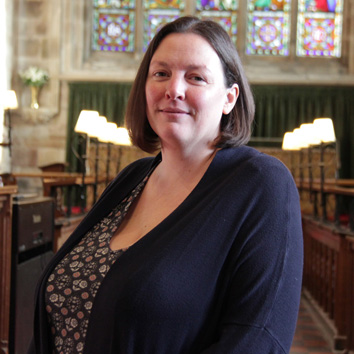 Clare Stockford, Churchwarden at Chaddesley Corbett Church just outside Kidderminster has recently signed up to donate through the scheme. She said:
"Our parish has been signed up to PGS for a while, but I was quite dubious as to the difference it would make, and whether all the money I gave would go to my church. However, during the pandemic, it was obviously much harder to put money into an envelope and I could see how much our giving was falling. I started looking into the scheme properly and discovered my concerns were unfounded and there were real benefits to giving in this way."
Clare picked up a pack from church and signed up by filling in the form included. She sent this off to the PGS team and everything was sorted within a month.
"Throughout the process, I've felt completely in control as a giver. I can set my own monthly contribution and decide whether I'd like it to increase in line with inflation. If I need to make changes at any time, I have a number to call. It's taken away any scepticism and worry I had about giving to my church in this way."
As churchwarden, Clare is also aware of the benefits of PGS to her church. "It's now our main income stream," she said. "PGS claim gift aid for us, and we receive it back much quicker than previously. Our treasurer also gets monthly statements so they can see exactly what is coming in, enabling us to budget more effectively."
For more information about signing up to the Parish Giving Scheme, contact Chris Boden, Stewardship Officer. There is also information on the PGS website.