Training and Support Service Level Agreement (SLA)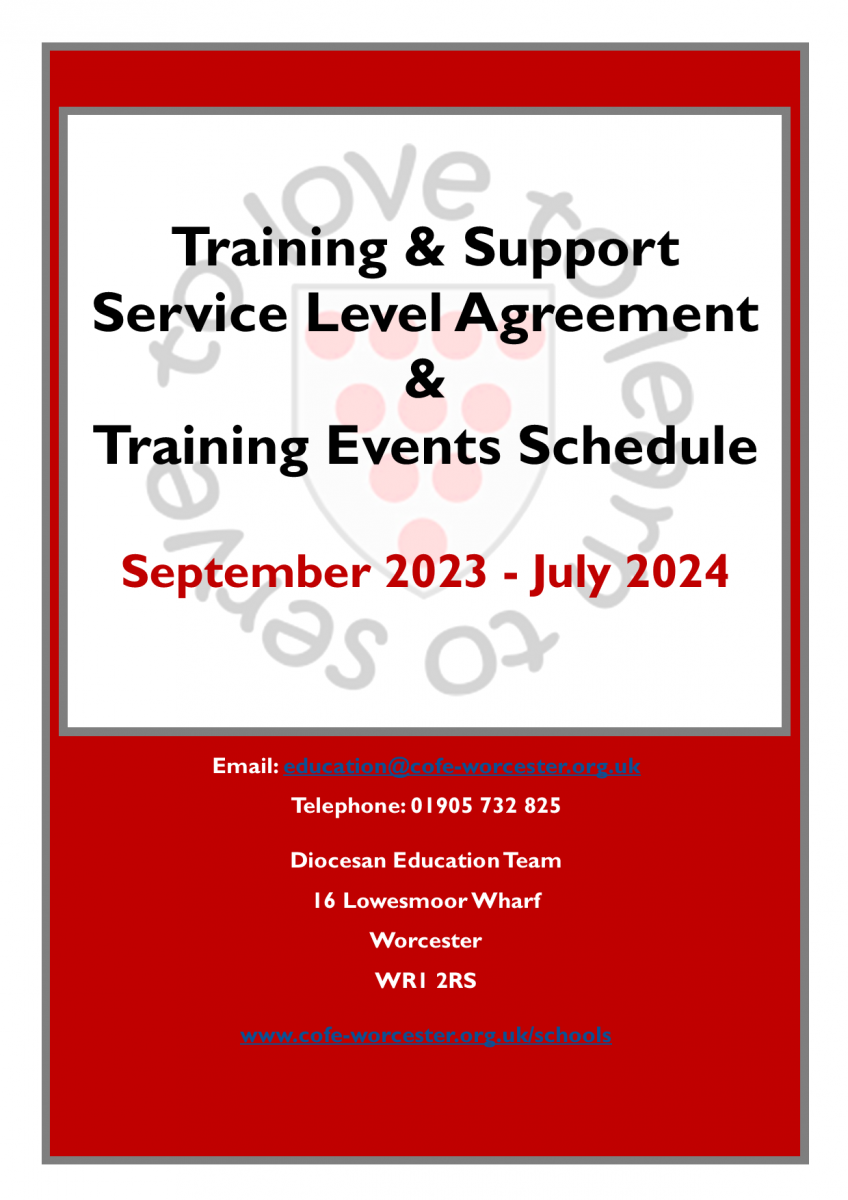 The Diocesan Board of Education (DBE) has a responsibility to provide a range of core services to all Church of England schools within the diocese. These are outlined on page 3 of our Training and Support SLA. In addition to these core services, we also offer an enhanced package of support to our schools, which take advantage of our Training and Support SLA. Details of these services are outlined on page 5 of our Training and Support SLA. This year we have also introduced an offer to support senior leaders' mental health and wellbeing. Details of this can be found on pages 6, 7 and 8.
The central focus of our mission is to work along schools and academies in the Diocese of Worcester, supporting staff and leaders in the task of delivering a high quality education, built on the foundation of Christian teaching and values. We believe that offering the services outlined in the Training and Support SLA is a key way in which we can achieve this mission, thereby making a positive difference to the education of children and young people in church schools in Dudley and Worcestershire.
Please contact the Education team by telephone on 01905 732 825, or by email on education@cofe-worcester.org.uk, to discuss your specific requirements and preferred timescales.
Further support in school effectiveness is set out in our diocesan School Effectiveness Service Level Agreement (SLA), which is available on our School Effectiveness Support webpage.
Headteachers', Governors' & Clerks' Briefings
Each term, we deliver core briefings for headteachers, governors and Clerks, where we provide information and updates on the following:
Diocesan Education Team and the core services we offer
Ofsted developments and changes in framework
Department for Education (DfE) policies and procedures
Statutory Inspection in Anglican and Methodist Schools (SIAMS)
Academisation and Multi Academy Trusts
Data, attainment and progress
Monitoring
Headteacher recruitment.
To book a place please use the link below or complete a booking form(s) and return to education@cofe-worcester.org.uk.