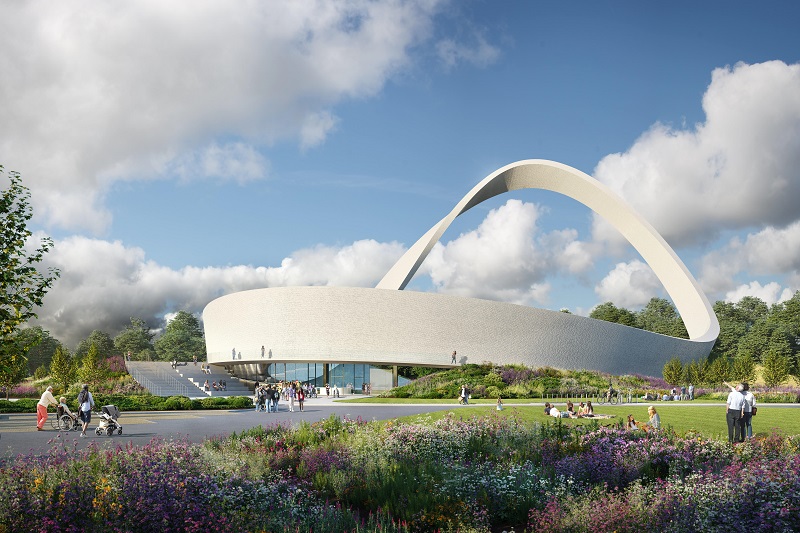 We hear a lot about the importance of praying, but how often do we actually stop to remember the times prayers have been answered? Recalling and reflecting on the things God has done is a tangible way we can make hope visible, gives us a deeper understanding of who God is, and helps us mature in our Christian life.
In 1940, there was a national call to prayer for troops on the beaches in Dunkirk. Millions prayed in churches across the UK and miracles happened. Hope was made visible when 300,000 lives were saved. Yet this impact of prayer within this miracle not make national news.
Eternal Wall of Answered Prayer will be over twice the size of the Angel of the North and will be a visible reminder to everyone that we should never forget the things God has done. Each of the million bricks in Eternal Wall will display an individual's story, remembering how Jesus answered their prayer. The landmark will demonstrate that Jesus is alive, He listens, and He answers prayer today. Using a bespoke app, visitors can point their smart device to a brick to discover the individual answered prayer it represents.
Be encouraged in the power of answered prayer, and be a part of making hope visible. Eternal Wall's Crowdfunder is now live and you can contribute by submitting your stories of answered prayer and donating to raise the funds needed to build this landmark. Every answered prayer submitted, and every donation will move us another step closer to bringing hope to the nation.
To donate visit: www.crowdfunder.co.uk/eternalwall
Or call the donation line (run by CBN) on 0300 561 0080