The latest edition of Called to Action includes ideas of how to mark Climate Sunday in your church - worship, commit and speak up.

The Climate Sunday initiative is calling on all local churches across Great Britain & Ireland to hold a climate-focused service on any Sunday before COP26 in November. So far over 1,000 churches have joined in, could your church add its voice this year? Find more resources on the Climate Sunday website.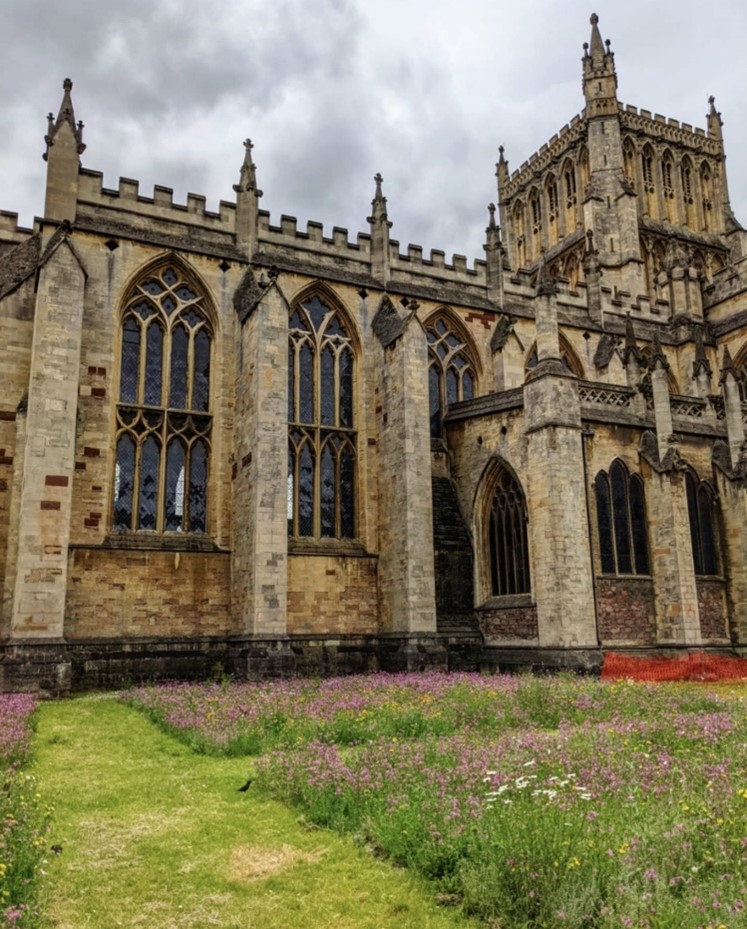 Bristol Cathedral and many other churches have let their grass grow this year. For further information please see this blog post
Worship

Mark out the shape of a cross or a circle on the ground. Ask people to find and bring along an object like a leaf, a stone, or even some litter from a green space. Invite people to add their finds to make a focus for praise, prayer, and offering of concerns. Prayers could be written on slips of paper and placed around the shape.
Commit

A Climate Sunday service is a perfect time to announce a commitment like signing up to Eco Church, and a practical project such as changing the management of your mown areas to increase biodiversity and provide a living, green sermon. Seeds collected from wildflower patches in people's gardens could be given out as a token of commitment.
Speak Up

Letting the grass grow around the church and encouraging members to do likewise in their gardens, is a powerful statement about walking humbly with the rest of creation. There are many campaigns on national and international issues in the run up to COP26. This campaign focusses on recognising the importance of and protecting grasslands. Find out more
Using these ideas could support Eco Church : Worship & Teaching 1, 3 & 10, Land 2, 7, 8, 15, 16 & 17, Community & Global Engagement 15 & 16