The new Worcester Deanery has largely combined the old Worcester East and Martley and Worcester West deaneries along with a few parishes in Droitwich.
Diane Cooksey is the Area Dean and the deanery leadership team also includes Robert Pearce (Lay Chair), Paul Fulbrook (Secretary), Anne Potter, Mike Bunclark and Stephanie Watson. The deanery treasurer is yet to be appointed.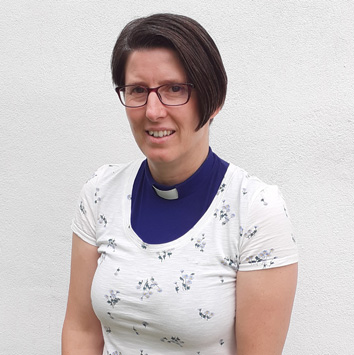 "When putting the leadership team together, we asked who wanted to be involved and took it from there," said Diane. "Paul had enjoyed being deanery secretary for Worcester East and so was keen to continue, and Stephanie is a prison chaplain, so she brings a completely different perspective to those of us who are parish-based. It was important to ensure that we had good representation from across the whole deanery where possible. Now that the Ministry Share plans are more developed, we're looking to recruit a treasurer to support this area of our work. The plan is for us to meet as a team and share responsibilities rather than stick rigidly to job titles. Our first job is to get to know one another so that we can work effectively together."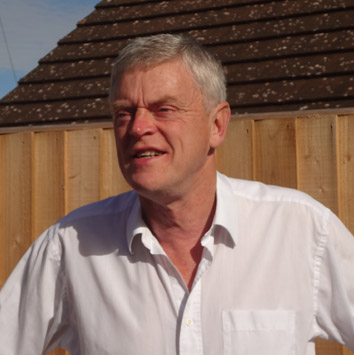 "I was persuaded to put my name forward as Lay Chair!" said Robert. "I've always been a bit cynical about the role of the deanery and am keen to create something which has a real purpose. Mike is an unofficial deputy lay chair and he and I will share the functions of the role – attending meetings and other services where the lay chair is expected to be there."
The leadership team will be going out to meet with churches across the deanery, to find out what's happening and help to connect people.
Diane continued: "I hope our deanery will become a real network of churches. The role of the leadership team is to help make links between people who are doing similar things so they can support each other – for example in children and youth work or the eco agenda. I hope we can enable relationships between parishes to flourish, so that both clergy and laity are working collaboratively to better serve their communities."
The deanery is already co-ordinating on running the Living in Love and Faith course, making sure that dates don't clash when it's being run in different parishes and offering the opportunities to get involved across the whole deanery. They are also planning a deanery social and service to coincide with a visit from Bishop Martin in September.
"We are not rushing into too many deanery plans, but want to ensure we know why we are doing things," said Robert. "It's important that people feel there is a reason for them to be attached to the deanery and for us to understand what parishes would like to do together.
Diane adds: "We want to find out what churches' priorities are and encourage them as they move forward – at the moment, it's about getting people back through the doors! Once things are more settled, we hope to talk to churches about their strengths and help them to build on those with support from across the deanery."