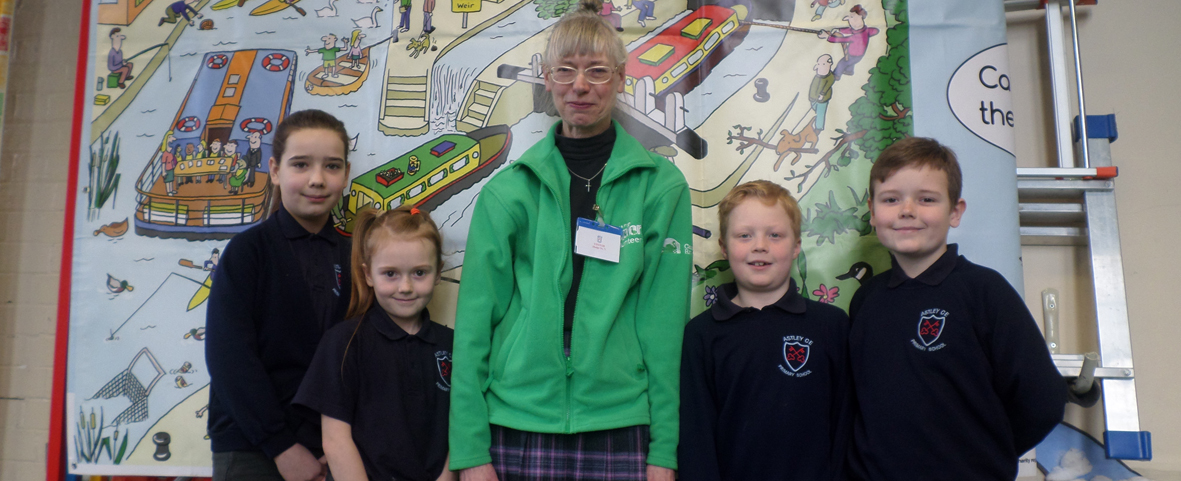 Astley CE Primary School was delighted to welcome Miss Sue Matthews from the Canal and River Trust into a school assembly recently to talk about water safety. The presentation was based around a delightful banner illustrating wise and foolish ways of behaving around water. The children enjoyed talking to each other about the dangers they could spot.
"I learnt today that SAFE has a big meaning: Stay Away From the Edge", said Olivia. Laytonn reported that he found the assembly interesting because it was factual.
The older children learnt in more detail what they might do if they encountered someone getting into difficulty in water. The message that it is not safe to jump in was very clearly given alongside some safe alternatives as to how you can help.
Bliss enjoyed pretending to be struggling in water and catching the ball to put under her chin to keep herself afloat in the water. Thomas said: "I have learnt not to be silly near water as it can be dangerous."
Ali Reakes-Williams, Head of School concluded: "This was a most engaging presentation giving a really important message for us all. We want our children to enjoy the local rivers and canals whilst clearly understanding how to keep themselves and other safe."