A new learning centre has been launched at Top Church, our resourcing church in Dudley, operated by the Invictus Education Trust. The Revive Learning Centre will offer alternative provision to vulnerable students aged 11 – 16 who find mainstream school difficult.
There will be places for 15 young people and the centre will offer a mix of traditional schooling along with a focus on business, entrepreneurship and life skills. It will operate in Top Church on Monday, Tuesday, Thursday and Friday with the students doing activities off-site on a Wednesday to enable Top Church to run other community activities.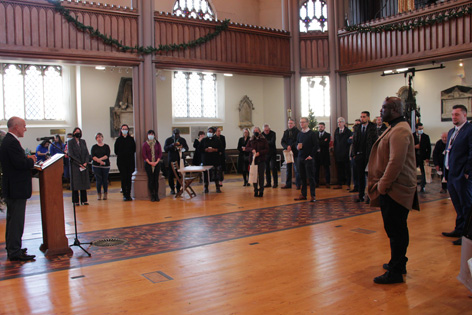 CEO of the Invictus Trust, Tony Bowles, said: "We had been looking for a venue to set up a centre such as this for a while and the partnership with Top Church came about through their chaplaincy in one of our mainstream schools. It is a great, central location and the building offers a fantastic venue and setting and I'm grateful to the team at Top Church for their ongoing support with the project. The Revive Learning Centre will offer a calm, secure and safe environment for young people who have been disaffected from mainstream school due to anxiety – mainstream school isn't right for everyone. At the heart of everything we do is the belief that all children should have the opportunity to thrive, and this centre will enable more young people to do that."
There will be a dedicated Special Education Needs Co-ordinator at Revive along with a team of specialist teachers. Students will learn core skills of English and Maths and many will go on to achieve good GCSE results, sometimes mixing being at the learning centre with attending a mainstream school.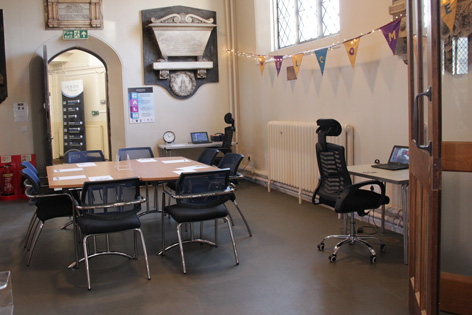 Vicar of Top Church, James Treasure, said: "It was an amazing opportunity to be able to work with Invictus Trust on the Revive Learning Centre. It aligns with our values to work with the most vulnerable in Dudley and makes great use of our space. We have had to make some changes to our patterns of activities in the building, but we were very happy to do that because of the benefit to the young people it will reach. Our youth worker Claire will work one day a week at the centre doing some mentoring and it's a great way to build bridges between the church and the community. We've set up an initial one-year contract with a review to make sure it's working effectively but hope that this is the start of a long-term partnership. The rent paid by Invictus will also help the financially sustainability of our church going forward.
Archdeacon Nikki Groarke attended the launch at Top Church. She said: "It is heart-warming and encouraging to see Top Church being used in such a wonderful way to transform the lives of young people in our community. The values of the Invictus Trust tie in with our Kingdom People values of love, compassion, justice and freedom and it is a joy to see the building being used in this way."
See more photos on our Facebook page (click on the Facebook logo to go straight to the post):