There has been a church on the site of St Edmund's Church in Dudley (also known as Bottom Church) for over 1,000 years! The original church was largely destroyed in the Civil War and was rebuilt in 1724. When some of the floor needed to be removed, it was an opportunity to see what history could be found underneath!
The church has recently removed three rows of pews from the back to create more space to be used for serving tea and coffee as well as community events. This left a raised plinth that the pews had sat on, which also needed to be taken out to ensure the area was accessible to everyone.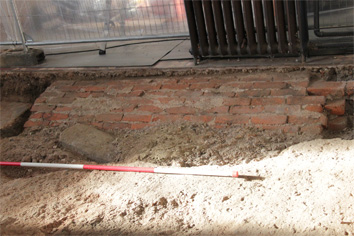 Thanks to funding from Enovert Community Trust and the Rowlands Trust, an archaeology team led by Dr Nigel Baker were able to come in to see what was under the flooring. They spent three days digging in the area, finding a number of vaults as well as various pottery pieces and stonework.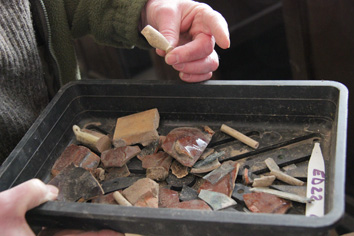 Nigel said: "It is always interesting to have the chance to investigate what is underneath churches. Here at St Edmund's we've found some burial vaults from the late 1700s. Before the new floor goes down, we will take photos of these and write up a report which can be kept in he Dudley archives for anyone researching local history. We'll also have a look at the pottery pieces and then they'll be returned to the church so they can be part of its history."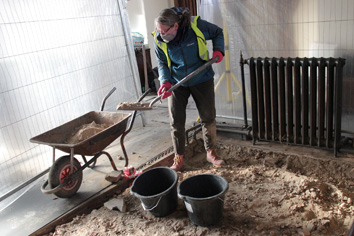 Churchwarden, Jon Harcourt said: "We really wanted to create a more usable space at the back of church. It's exciting and a bit daunting to take up the floor and see what it reveals. Once the archaeologists have finished their work, the vaults will be carefully covered up again and the floor replaced so we can use the area for a small café and to give talks on local history, bringing more people into our beautiful church."