The small community at Kyre Church has raised around £15,000 to make repairs to one of the church's windows, successfully applying to a number of trusts and achieving 100% of the cost of the repair from the National Churches Trust.
Kyre Church in the Teme Valley South benefice sits on the very Western edge of our diocese on the border with Herefordshire. It is a beautiful church with Saxon roots in a very rural location in the grounds of the privately-owned Kyre Park House and is cared for by a small worshipping community.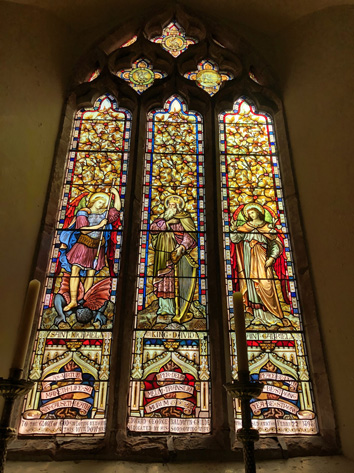 The church's Quinquennial Inspection in 2015 highlighted that the sandstone masonry around one of the big windows was wearing away and following a second inspection in 2019, the church was at risk of losing the stained glass if the work wasn't completed. The congregation was faced with raising at least £20k to make the repairs.
Priest in Charge of Teme Valley South, Julia Curtis, said: "Kyre Church is fortunate to have a small fabric fund from a legacy left by a lady who used to live in the manor house, but that still left us with around £15k to raise. However, the work was becoming urgent, so we began to put a plan in place to apply for grant funding alongside other fundraising activities."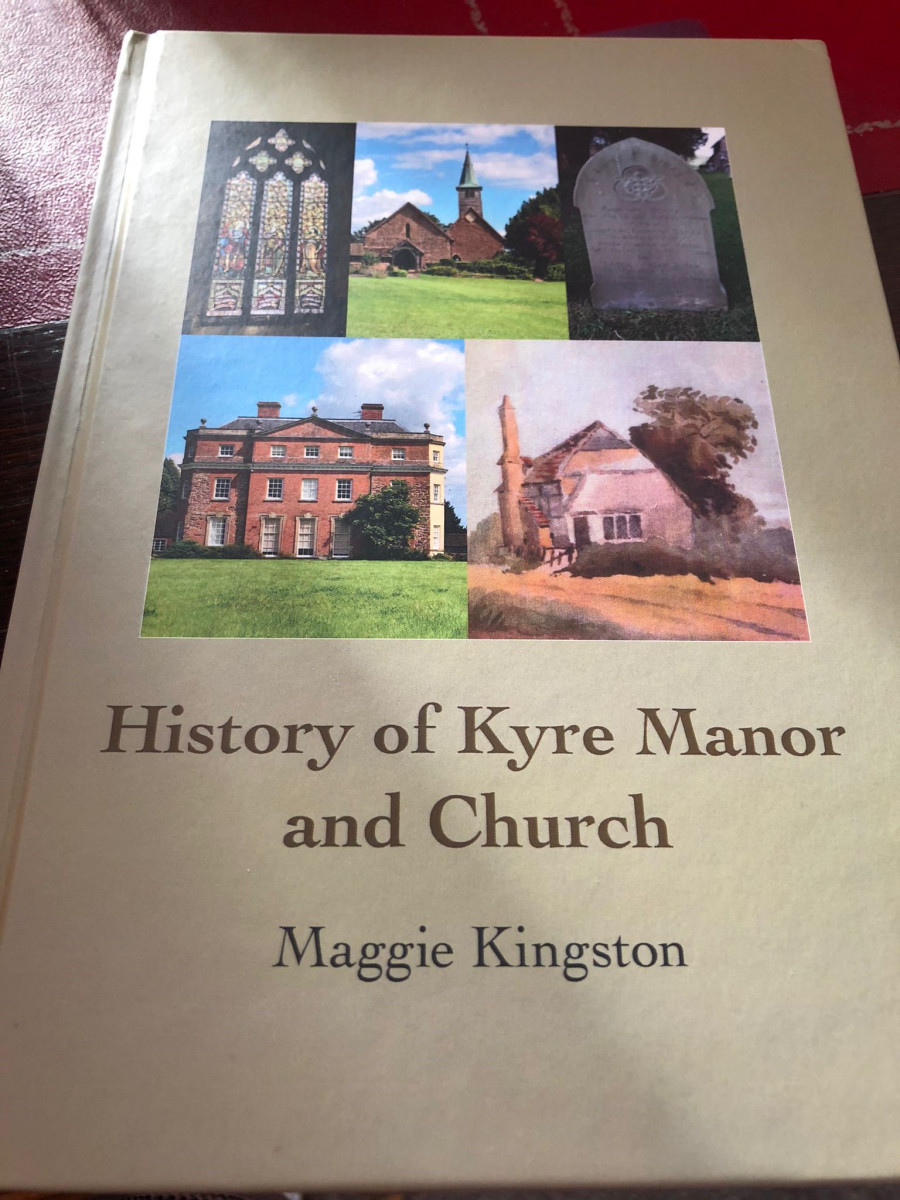 One member of the congregation, Maggie Kingston, wrote a book on the history of the manor and the church. This launched in October with all of the proceeds going to the repair fund. Around 150 copies have been sold so far and Maggie will also visit other local houses to research and write the history of people's homes for a donation to the appeal.
Churchwarden, Jen Jones took on responsibility for applying to grant making trusts. She said: "It was so important to us to protect the window, which is in a 14th century chapel with Victorian stained glass. I found a number of different trusts I could apply to and for the most part the forms were relatively simple. We have had grant offers from the National Churches Trust, Wolfson Foundation, Droitwich Preservation Trust and Laslett's Charity, but have recently heard that we have been successful in achieving 100% of the cost of the repairs from the National Churches Trust through the Heritage England 'Heritage Stimulus Fund'. This is fantastic news and now hope we will be able to use some of the other money raised to make other necessary repairs to the building."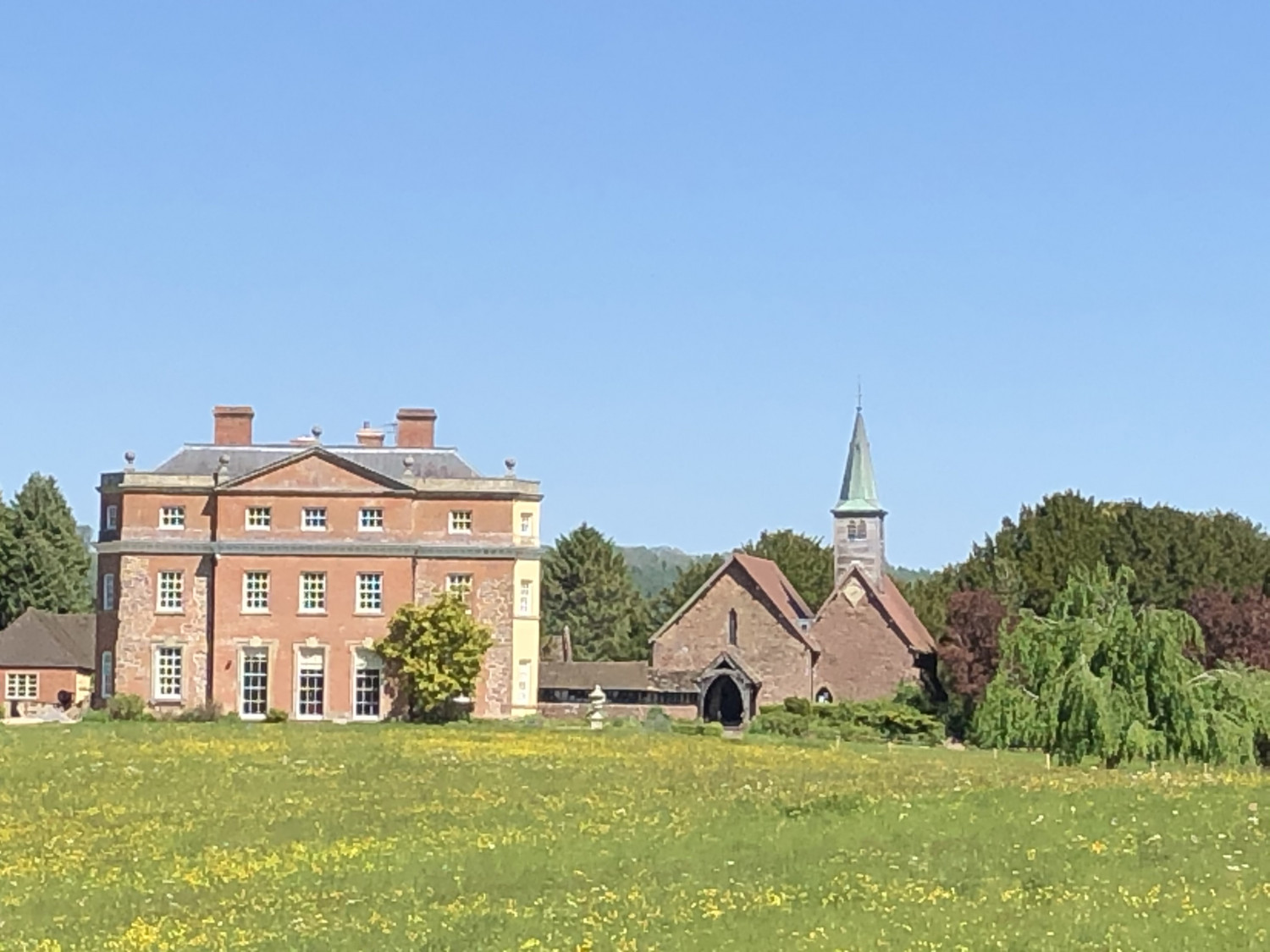 Kyre Church is kept open as much as possible as Kyre Park gardens are open to the public. Every Friday, Maggie is in church to chat to visitors and at the end of the day a silent prayer group meets. The hope is to begin the work on the window in early 2022, with the project being overseen by our architect Cristian Montez.
Jen continues: "I would definitely encourage other parishes to have a go at applying for grant funding. There is support out there if churches take the time to go for it and I'd be very happy to offer any wisdom on completing application forms. Our next project in the benefice is the ceiling at Stoke Bliss church, so I'll be filling in plenty more myself!"
Julia said: "It was a year ago that we decided to go ahead with this fundraising campaign, trusting in God and offering lots of prayer! Our success is a testament to a tiny community's hard work, led by Maggie, who is a dedicated congregation member, and our skilled and proactive churchwarden Jen. We're very grateful to all who have contributed."