Five people from parishes across the Diocese were admitted to the office of Reader on Saturday in Worcester Cathedral. Bishop Martin conducted the service, licensing the individuals to minister in the parishes they have been called to serve.
Readers are trained and licensed lay ministers in the Church of England authorised in particular to exercise a ministry of preaching and teaching. They undergo a two-year training course before being admitted to the role, which ends with the award of a Certificate in Higher Education by the University of Durham. After being licensed they carry out a wide range of tasks within their parishes and beyond, especially helping others to reflect on their faith and how it relates to their daily lives.
Those admitted and licensed were:
Robert Barbour, who will serve at St Anne's Church in Bewdley
Dean Hall, who will serve at Tardebigge with the Holy Trinity Redditch Team
Sue MacAskill, who will serve in the Kidderminster Ismere Team
Tracey Skidmore, who will serve in the parish of Brockmoor in Dudley
Geoff Tee, who will serve in the benefice of Norton and Wollaston, Stourbridge
Bishop Martin said: "Lay Ministers play a very important role in our churches, sharing their faith with others and serving them in God's name. My father was a Lay Minister, so I grew up knowing how valuable that lay voice is as God's word is opened and explored in our worship, and lived out in daily life. I was delighted to be able to license and welcome these five people to this very important role."
The service took place in Worcester Cathedral on Saturday afternoon.
See more photos on our Facebook page
Quotes from the Candidates:
Robert Barbour (St Anne's Church, Bewdley)
"I always thought that becoming a Reader wasn't for me. But when we lost a very much-loved Reader a few years ago, after much thought and prayer, I decided it was time to step up to the plate and serve the parish. I'm looking forward to working with the congregation at St Anne's Church – preaching, teaching and leading small groups as well as joining in. I see my role as partly leading and partly enabling others to fulfil their role in the church. I will be seeking to do God's will as a lay person, with a ministry of support, teaching and prayer as well as pastoral ministry."
Dean Hall (Tardebigge with the Holy Trinity Redditch Team)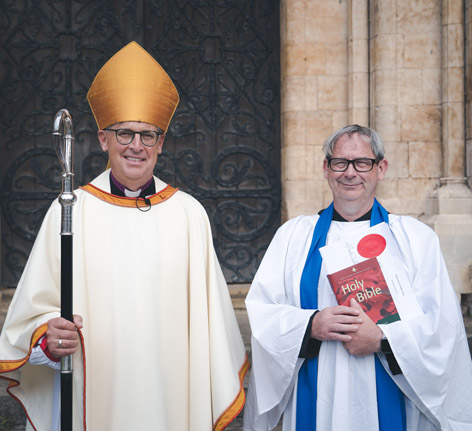 "During my time a churchwarden of Tardebigge, I felt called to start Café Church at the church to help reach new people. As this grew and I became more deeply involved, I felt the need to learn more about the faith and increase my theological knowledge and so I put myself forward for Reader Ministry training. It means a lot to be licensed as a Lay Minister – it feels like recognition of what I've been trying to do so far and the authorisation to take it to the next level. I also hope I will be a support to the rest of the clergy team in the parish."
Sue MacAskill (Kidderminster Ismere Team)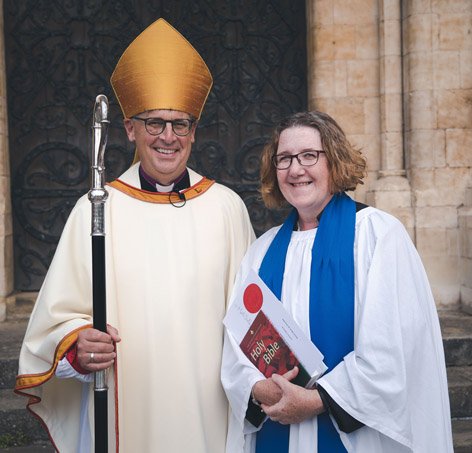 "It's been an up and down journey to becoming a Lay Minister. After not being recommended for ordained ministry I continued to pray to understand what God was calling me to. I now realise that Reader Ministry is where God needs me – to serve in the parish where I've been a member since I was five years old! It's wonderful to be licensed. I'm looking forward to getting my teeth into ministry and being open to whatever God throws into my path, in particular leading worship and looking at liturgy alongside the clergy team, offering pastoral ministry to the sick and giving a real sense that the Church is there for everyone."
Tracey Skidmore (Brockmoor, Dudley)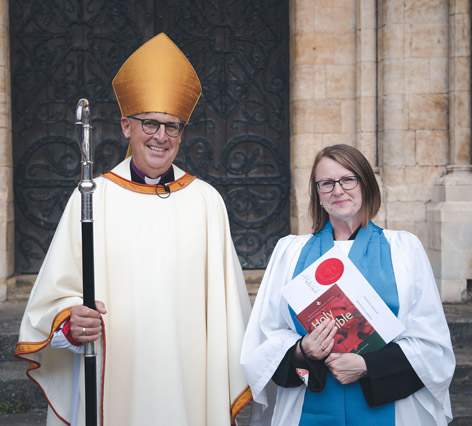 I'm really excited about being licensed as a Lay Reader. It's been a strange journey for me as I only became a Christian in 2014! Although the process has been hard and stressful at times, it has been very rewarding and I've had a genuine sense of calling. I've also made some wonderful friends along the way! I'm really looking forward to working with families and bringing the word of God to people in a gentle and suitable way with an authority which I didn't have before. Lay Readers have the opportunity to look outwards and be creative in their ministry and I'm excited about getting started."
Geoff Tee (Norton and Wollaston, Stourbridge)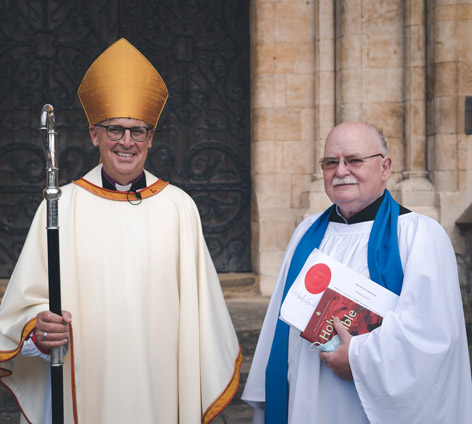 "I've been on the path to Reader Ministry for about 11 years and it's been something I've felt called to do for a long time. Although I've found the course itself extremely difficult at times, I persevered and am looking forward to being licensed. God teaches us by experience and I want people to experience Jesus Christ. It's an exciting time in our parish at the moment as we're in vacancy and I believe that God is moving in a wonderful way. I'm looking forward to being part of the Ministry team – I've already put my name down to get involved in both churches and it's a wonderful thing to be able to offer to serve in this way."