22 people from across Worcestershire and Dudley were confirmed by Bishop John in Worcester Cathedral yesterday, seven of the candidates were also baptised.
This was the first service of baptism and confirmation held in the Cathedral for over a year and the music in the service was sung by the Cathedral choir.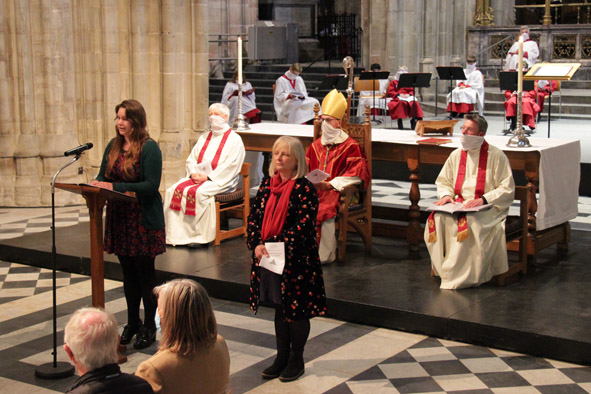 During the service, two of the candidates spoke about their own journey of faith and what being confirmed meant to them. Sarah from St James, Malvern said: "I feel like I now understand the simple truth and power of being loved by God and being with him every step of the way." While Clare from Upton-on-Severn said: "I know that God has a plan for me. Faith does not make things easy, but it does make things possible."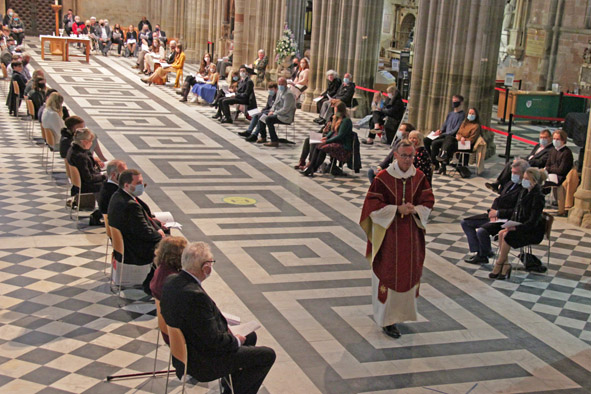 In his sermon to the candidates, Bishop John talked about peace and the fact that Jesus said that there is no need to be afraid because he is always with us. He said:
"God has called you from the moment of your conception. Nothing can come between you and God's love for you in Jesus. As the Holy Spirit falls on you as you are baptised and confirmed this Pentecost, I pray that you will be given peace in your hearts and hear the Lord Jesus saying 'peace be with you'."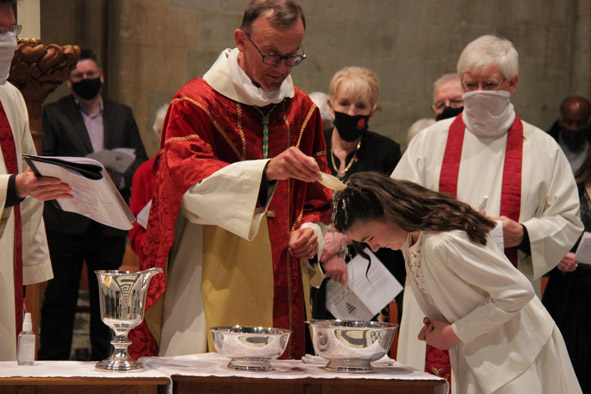 Candidates being baptised and confirmed came from the parishes of St Peter, Astley, St Stephen, Barbourne, All Saints' Bromsgrove, Christ Church, Coseley, St Mark, Fairfield, St James, Harvington, St Peter, Inkberrow, St Mary, Kingswinford, Christ Church, Quarry Bank, All Saints' Sedgley, St Bartholomew, Tardebigge, St Peter & St Paul, Upton-on-Severn, St James, West Malvern, Worcester Cathedral and St George, Worcester.
See more photos from the service on our Facebook page.