To mark Black History Month, Bishop Martin gathered a group Minority Ethnic Anglican leaders at Top Church in Dudley, for a meal together. The evening was all about celebrating ethnic diversity and challenging the Church on racial justice.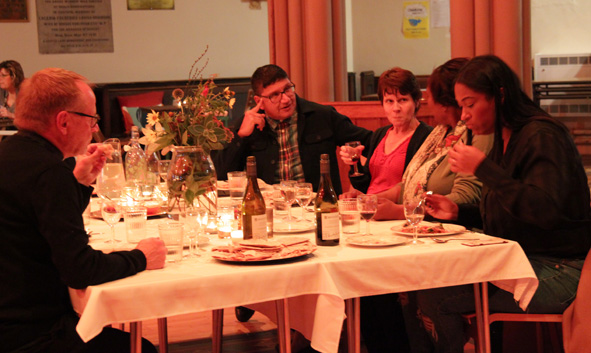 Along with clergy and laity from our diocese, Minority Ethnic leaders from the dioceses of Hereford, Lichfield and Gloucester were also invited.
The evening started with a time of worship led by Francis Moloney, curate in Redditch and Dave Shaw, Worship Director at Top Church.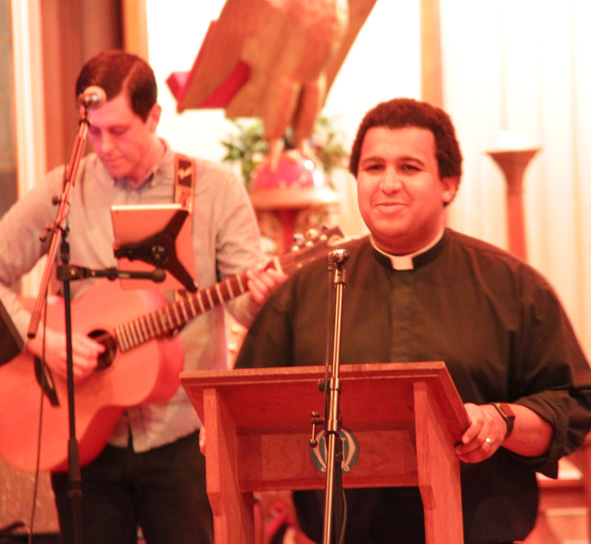 After sharing a meal together, the group listened to messages of support and challenge from the Archbishop of York, Stephen Cottrell, Karen Lund, Archdeacon of Manchester, Azariah France-Williams, Priest and author of Ghost Ship and Sanjee Perera, member of the Church of England's Minority Ethnic Concerns Committee. You can watch these videos below.
The group were able to chat together and share their thoughts and reflections on the challenges faced by those of different ethnicities.
View photos from the event on our Facebook page by clicking on the images below.
---