St Barnabas Primary in Worcester had a very special visitor last week as HRH The Princess Royal came to plant a tree as part of The Queen's Green Canopy Platinum Jubilee initiative. One school in each county has been chosen to receive a tree, to mark 70 years of HM The Queen's reign.
Headteacher, Sarah Hanson, said: "We were nominated last June and had to submit an application with reasons why we should be chosen. We thought that the Lord Lieutenant was coming to plant the tree and were very excited when the police contacted us to say that it might be a Royal visit!"
St Barnabas School has a very diverse catchment, works closely with its local community and is also committed to the environment, having achieved eight green flags.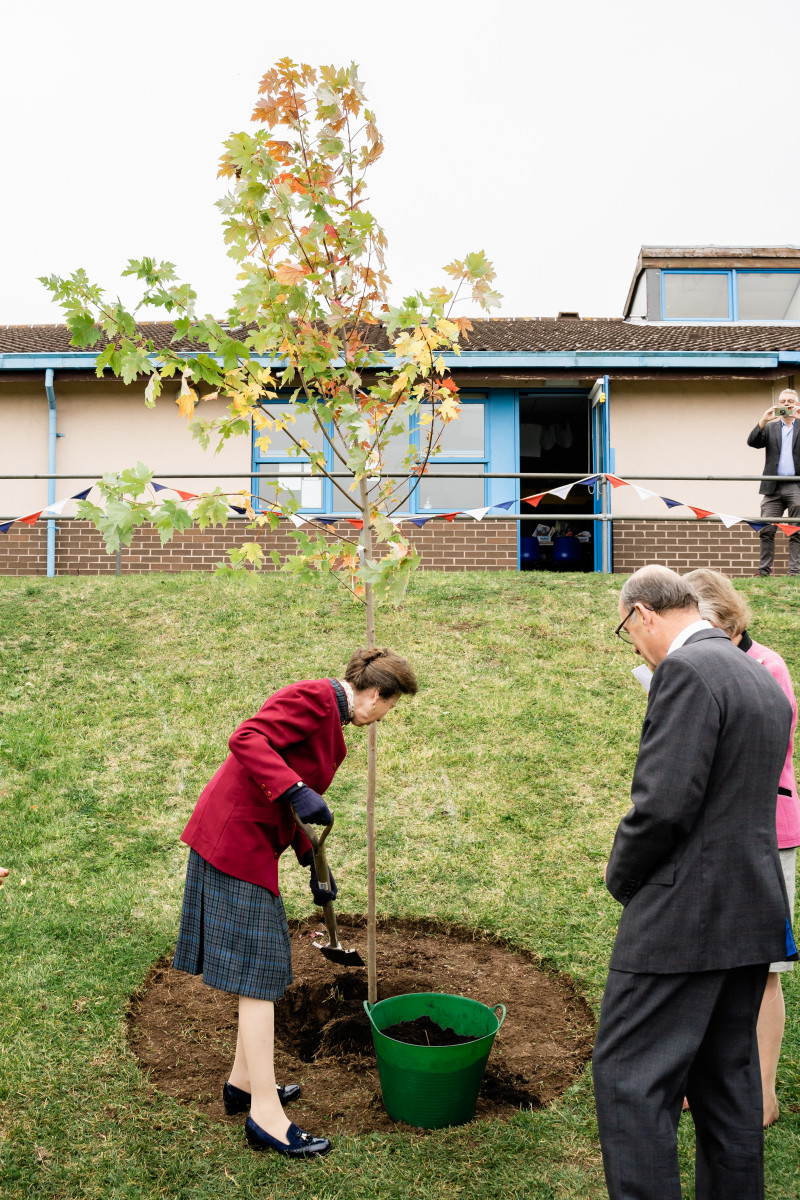 "Our environmental work is very important to us," continued Sarah. "We have a community allotment which is looked after by our year 5 children, the Diocese recently gave us permission to use an overgrown end of the vicarage garden to create an outdoor nature area for our pre-school and we have also leased some land from the council which will enable us to expand our forest school area. Through all of this work, we try to help our children understand their responsibility for caring for the world and passing it on to future generations."
The Princess Royal arrived at the school by helicopter, landing on the field of Bishop Perowne CE College next door. All the children were on St Barnabas' field, waving flags and cheering. Princess Anne met the Chair of Governors along with other members of staff and four children who are Chairs of the School Council – Finley Sones, Josie Talley, Lily Ruddle and Azeen Pervaiz.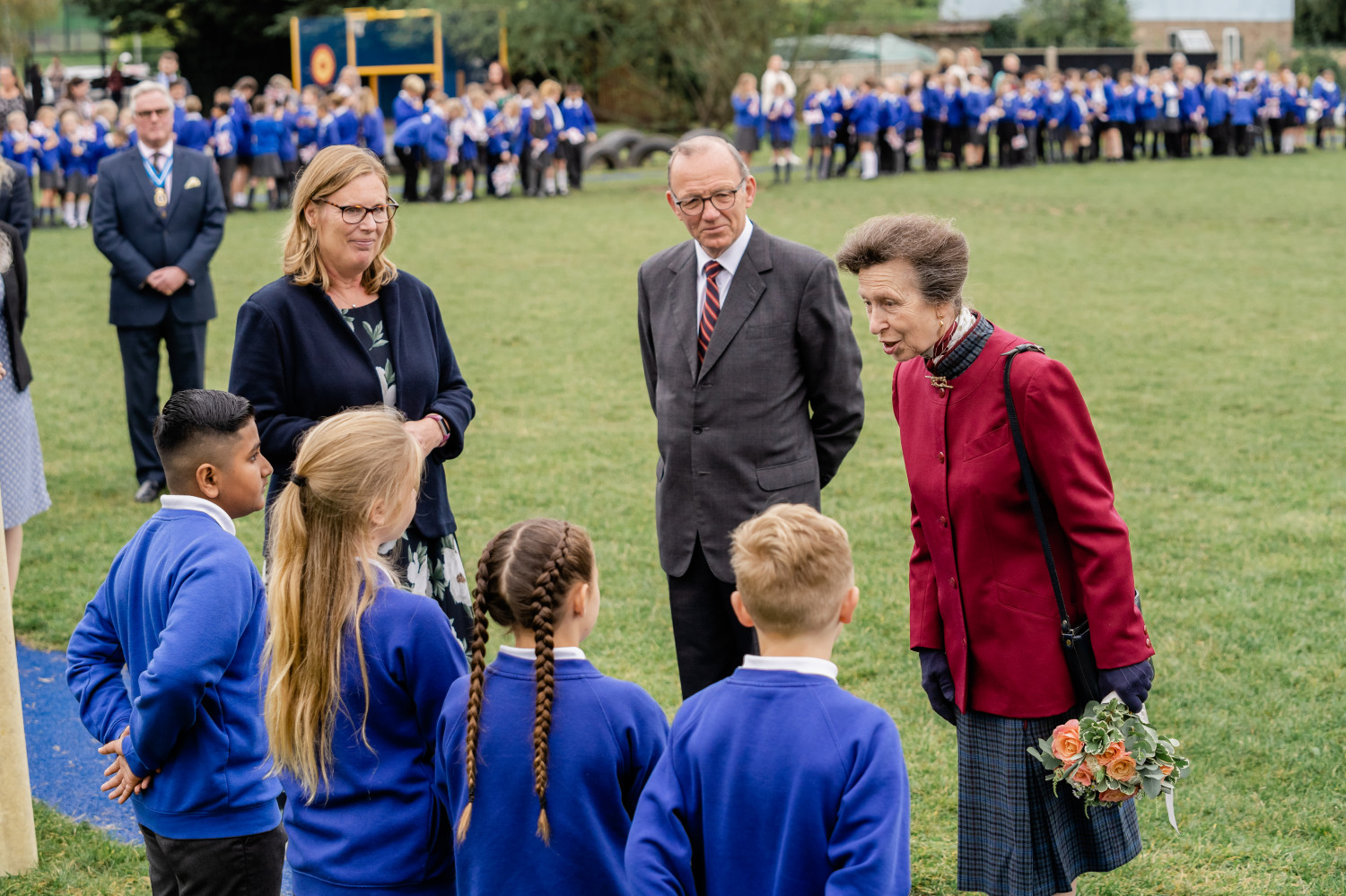 "It was an amazing and exciting day and we all felt very honoured – we had never had a Royal visit before," said Sarah.
The children themselves had a fantastic day and especially enjoyed seeing the helicopter up close!
Brendan said: "It was very surprising, I didn't think it was true at first!"
Emmie said: "I couldn't believe that we could be so close to Royalty – I've been telling everyone we know!"
As the helicopter left the school, it tipped its nose in a bow, flashed its lights, did a 360 degree turn and the pilot waved to all the children! A small group of children were able to get closer to have a good look at it.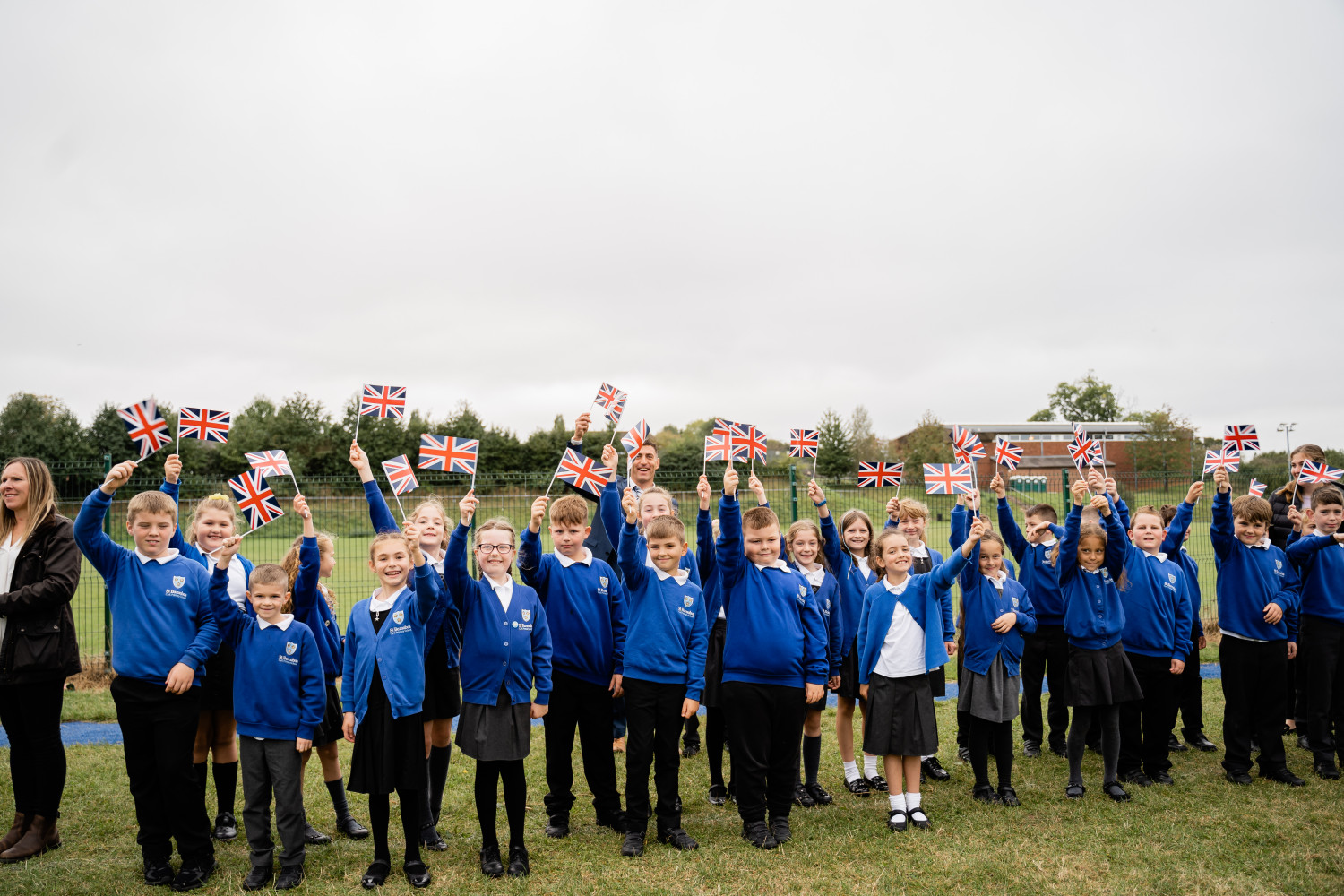 Violet said: "I was so surprised when the helicopter came over, I've never seen one that close!"
Kyle said: "The helicopter was really loud and all of the grass was swaying as it came across."
"I loved the way the helicopter turned all the way around to say goodbye," said Danielle.
To mark the occasion, other guests were invited into the school including the High Sheriff, Mayor, Chair of the City Council, Environmental representatives and the Archdeacon of Worcester. The year 6s welcomed all the visitors and offered them tea, coffee and cake before the Princess Royal arrived.
Reuben said: "I was surprised to be chosen as a server but worked together with my friend to offer people cake. It was brilliant to be able to go around and meet everyone – I told another friend all about the day as soon as I got home!"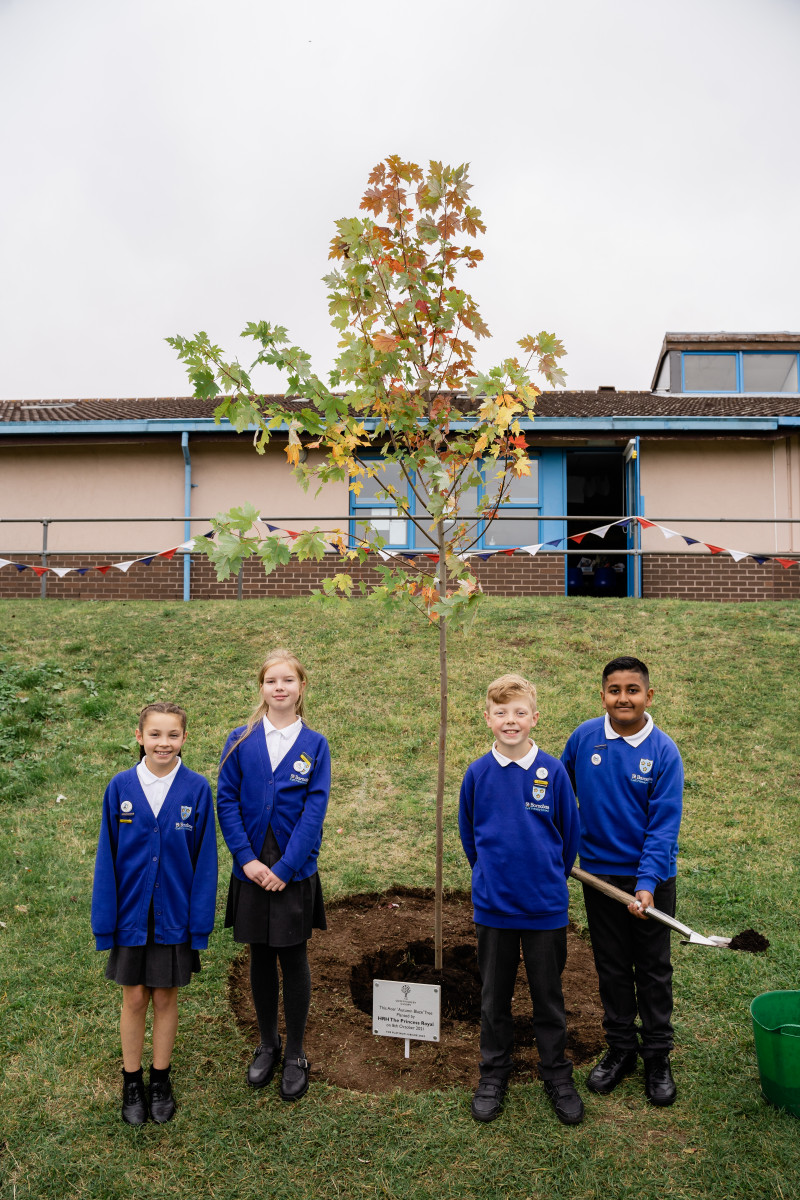 Lily was one of the group who met the Princess and handed her a bouquet of flowers. She said: "It was a really emotional day, I almost cried when the helicopter arrived. I was very nervous but also proud. The Princess asked about the environment and whether I could identify different types of trees – I was able to say yes!"
"The past 18 months have been a really horrible time for everyone," said Headteacher Sarah. "Many of our staff and children have been really struggling and the royal visit gave everyone a real lift. The Princess Royal was interested in our school and our community, and we feel very honoured to have been chosen."
Find out how you can get involved and plant a tree to contribute to The Queen's Green Canopy.
Photos by Laura Jenkinson Photography