A new service has launched at St James' Church in Norton juxta Kempsey with support from our Resourcing Church, All Saints in Worcester. Rector of Kempsey, Mark Badger, has been working with All Saints, making use of their expertise to reinvigorate worship in his churches.
Mark said: "Around 3,500 new homes are being planned in our area and we realised we needed to do something to prepare for the influx of new younger people and families. There's lots of evidence to suggest that people don't necessarily attend their local parish church when they move into a new area but use Google to find a service that appeals to them. We wanted to start something different which would hopefully attract this group."
Ordinand Giles Joiner from All Saints was already doing his contextual placement with Mark and curate Fraser Oates has joined the team for a three-month placement. Emily and James Roe, who are also ordinands from All Saints, have also been part of the group working with the parish to see if it might be possible to start something new at St James' Church in Norton, which is closest to the new development.
"We started with a prayer group, which ran on Zoom throughout the pandemic and is now meeting in person, and have also launched new toddler groups in both Norton and Kempsey. We hoped these would become seed beds and provide an opportunity to begin to get the message out there. After considerable planning and praying, we've launched a new modern contemporary service on the third Sunday of each month. For the first service, Fraser and Josh Kennedy (our community outreach worker) led the worship, James led the service and they convinced me to preach."
James Roe said: "The pandemic has meant a slower journey to launching the new service, but it really feels as if God has been in the timing. There has been a real sense of momentum over the past six months with relationships developing and things coming together at the right time."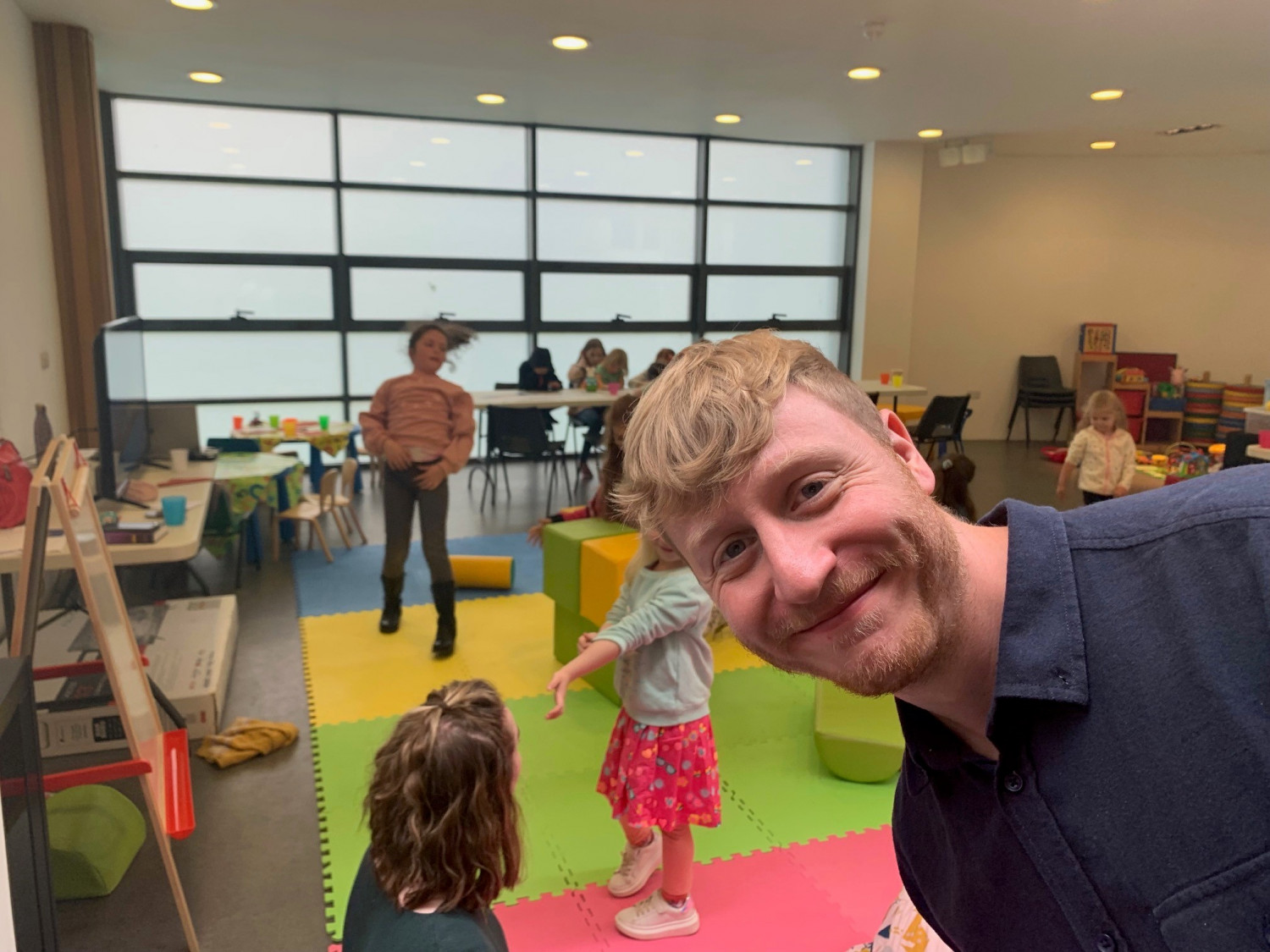 The service was advertised on social media as well as through the local school and toddler groups and the team also issued some personal invites. Around 45 adults and 18 children came on Sunday. This included members of the regular congregation at St James and a few families from Kempsey, but also others who don't normally attend either church.
James continued: "The service is centred around the three 'f's – having fun, following Jesus and sharing food together. It's a definite team effort with members of both the Severnside parishes and All Saints involved and a feeling of churches coming together to build a sense of unity. We were clear from the start that this shouldn't be an All Saints 'take over', but we wanted to provide encouragement and support, building confidence in the local team to try something new. Sunday was a wonderful start and we're looking forward to seeing where God will lead things as we keep boldly moving forward."
"It has been fantastic to work in partnership with All Saints to develop this new service. It's a really talented group of young people and it's been invigorating for me to watch their ideas develop and be there in support without needing to lead it myself. We wanted to create a place near the new housing where people could find their home church and I hope we've been able to do that. Now the service at St James' is launched, I'm also hoping that All Saints will help us with our worship at St Mary's – it's been so helpful to have a different pair of eyes to look at how we might do things differently," said Mark.