19 people received a certificate from Bishop John on Sunday to mark the completion of their courses to become Authorised Lay Ministers (ALMs). The special service at the Cathedral was a celebration of this form of lay ministry.
Authorised lay ministers train over a year to be equipped for specific roles in the parish. This year's ALMs have been in trained in either evangelism, pastoral work or as worship leaders. They will work alongside ordained clergy and licensed lay ministers as part of the ministry teams in their individual parishes.
During the service, the Revd Dr Michael Brierley, Director of Formation at Cuddesdon Theological College and former Canon Precentor at Worcester Cathedral, gave an address to the newly authorised ministers. He said:
"This evening is a celebration of lay ministry! It is the vocation of everyone to be their fullest selves in Jesus and this evening we celebrate those who have taken the most wonderful step to be the best evangelist, pastoral worker or worship leader that God has called them to be. But we should remember that ALMs and all other forms of vocation and calling in the church are there to support and enable others to fulfil their core ministry. May God bless you richly as you do this. If you continue to put Christ at the centre of everything, it will be a joy for you."
4 people recieved certificates having completed their training as ALM Evangelists.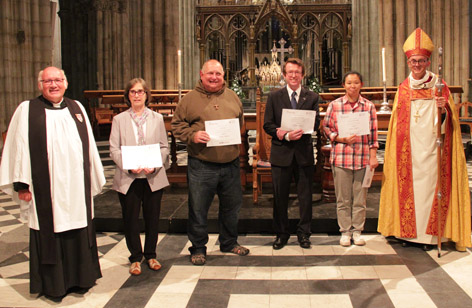 7 people recieved certificates having completed their training as ALM Pastoral Workers.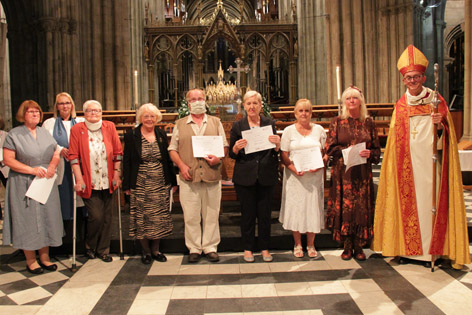 8 people recieved certificates having completed their training as ALM worship leaders.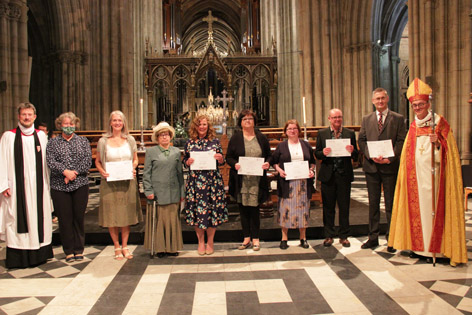 See more photos on our Facebook page
The Next ALM course
Is there someone you know whom you would like to encourage to think about ALM Ministry? The next course will begin in September 2022. Encourage them to start thinking now. More information about ALM Ministry can be found on this page of the diocesan website.
An evening to explore ALM
There weill be an online evening to explore ALM ministry on 4 November, 2021 with the Course Leader, Doug Chaplin. Book tickets via Eventbrite.