For Black History Month this year, the Revd Eva McIntyre is suggesting a book club, with which everyone is invited to join in.
You can do this individually, virtually or in a face to face group. Be as inventive as you wish: perhaps pairs and small groups might hold discussions on Zoom, or meet over a cuppa at home, church, or a local café. Maybe you prefer to read and think alone.
Whatever suits you, will work.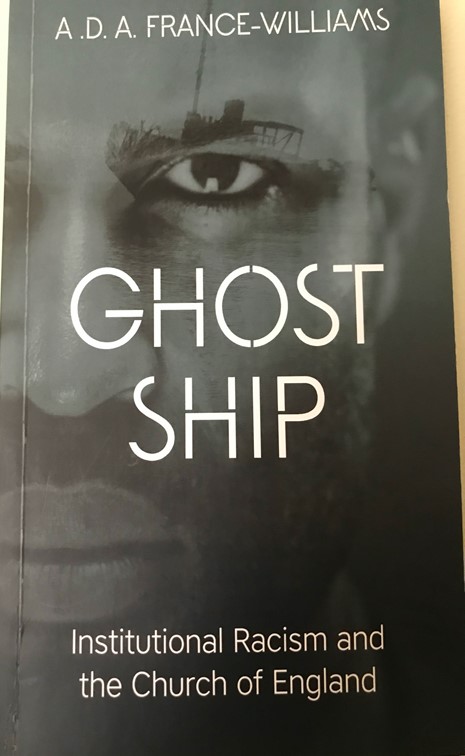 The book we've chosen for October, is Ghost Ship by Azariah France-Williams, and it will help us explore the challenge of institutional racism in our Church and to come up with local solutions to the problem, and maybe feed some of our thoughts and ideas in to the national discussion.
Bishop Martin has recorded a conversation with Azariah, to introduce you to the author, you can watch this conversation below.
At the end of October, you will be able to send any thoughts and ideas you had through your reading and discussion to Eva McIntyre, who is co-ordinating the Book Club. If people enjoy this Book Club, we can host another event in a few months.
Ghost Ship is available from all the usual sellers, in paperback, Kindle edition & will be released as an audio book in October. Buy the book via SCM Press
To help prepare for the book club, why not
Azariah France-Williams also hosts a podcast series - (G)race - listen here.