Ten new honorary Canons have been appointed at Worcester Cathedral in recognition of their work in both the Diocese and the wider Church. Appointments are made by the Bishop of Worcester in consultation with the Chapter of the Cathedral.
Honorary Canons form a bridge between the Diocese and the Cathedral and meet to reflect and advise on the life of the Cathedral. There are a limited number of posts – Lay Canons and clergy outside the Diocese hold the position for a five-year period, while clergy from the Diocese remain Canons while they serve in Worcestershire or Dudley.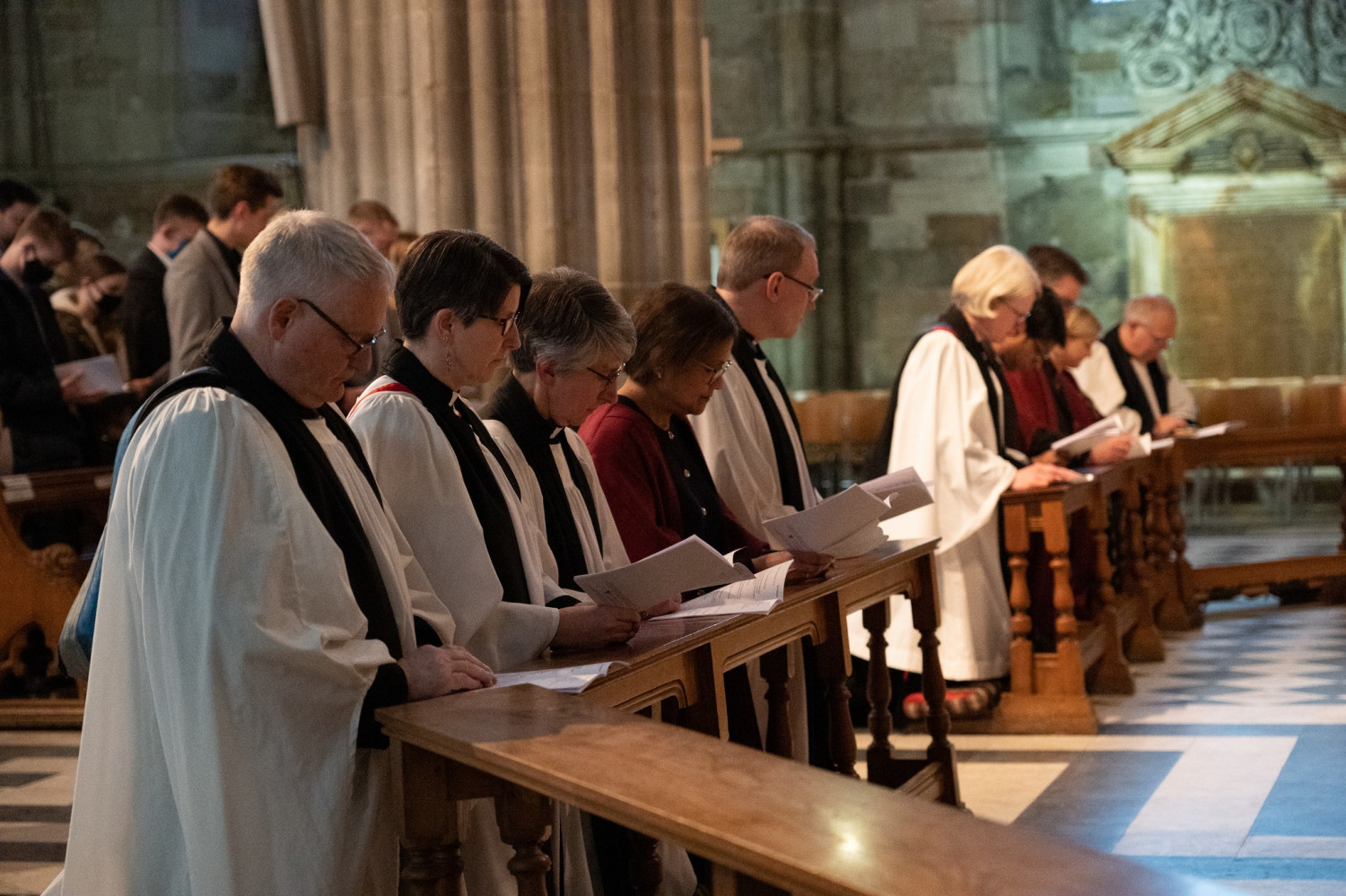 The Honorary Canons installed in a service in the cathedral on 12 March were:
The Revd Mark Badger, Rector of Kempsey, Severn Stoke with Croome D'Abitot & Norton and Area Dean of Malvern and Upton Deanery
The Revd Diane Cooksey, Vicar of St Nicholas' Church in Warndon, Worcester and Area Dean of Worcester Deanery.
The Revd Sarah Dangerfield, Priest-in-Charge of The Five Alive Parish, Curate-in-Charge of St James' Bishampton with Throckmorton and Area Dean of Pershore and Evesham Deanery.
Kashmir Garton, National Faith lead for the Probation Service, diocesan General Synod Representative and Lay Chair of Redditch and Bromsgrove Deanery.
The Revd Claire Lording, Priest-in-Charge of Pershore with Pinvin, Wick & Birlingham, Chair of the House of Clergy and diocesan General Synod Representative.
The Revd Paul Lawlor, Vicar of St Stephen's Church in the Holy Trinity, Redditch Team, Chaplain with Faith at Work in Worcestershire and Area Dean of Redditch and Bromsgrove Deanery.
The Revd Peniel Rajkumar, Theologian with the Anglican Mission agency USPG
Hugh Richards, Barrister-at-Law, Chair of the House of Laity and Chair of the Diocese of Worcester Multi-Academy Trust (DoWMAT).
Sam Setchell, Diocesan Director of Communications.
The Revd Tim Williams, Rector of the Kidderminster West Team Ministry and Area Dean of Kidderminster and Stourport.
Bishop John commented:
"I'm delighted that these wonderful people, who give outstanding service to the church. have accepted my invitation to become honorary canons of the Cathedral. They will be excellent ambassadors for the cathedral in the wider church and vice versa."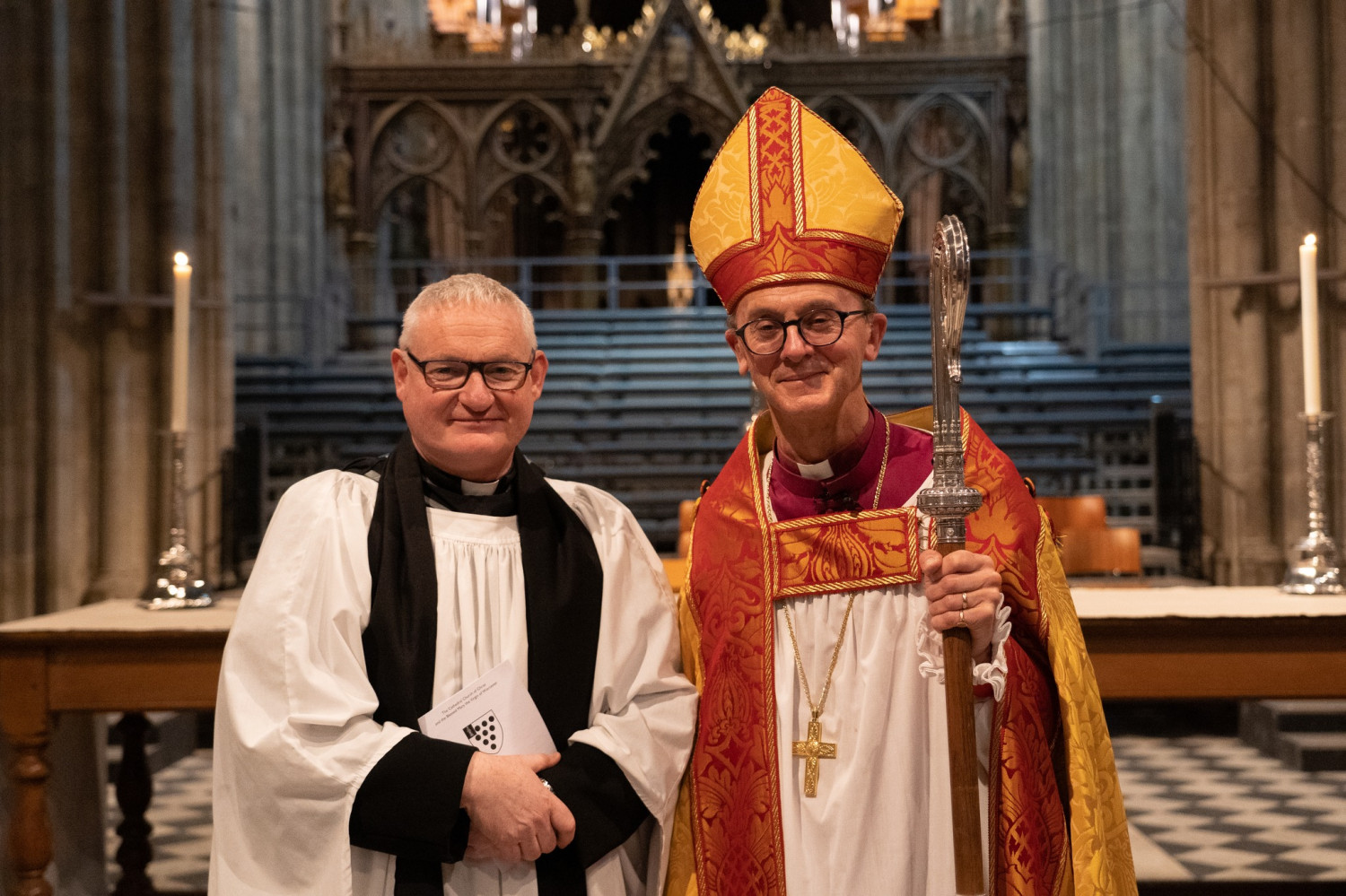 Mark Badger said: "It is a tremendous honour to be invited to become an Honorary Canon of Worcester Cathedral, the place of my ordination some 26 years ago. Bishop John's invitation came as a complete shock, and I feel incredibly humbled to asked to serve the Cathedral and Diocese in this way. Most of my ministry has been in and around Worcester at St Stephens & St George's in the city and now just outside in Kempsey, Severn Stoke and Norton, so the Cathedral holds a special place in my heart and feels very much like home. It will be a privilege to join the College of Canons and to serve as an ambassador for the Cathedral in the Diocese."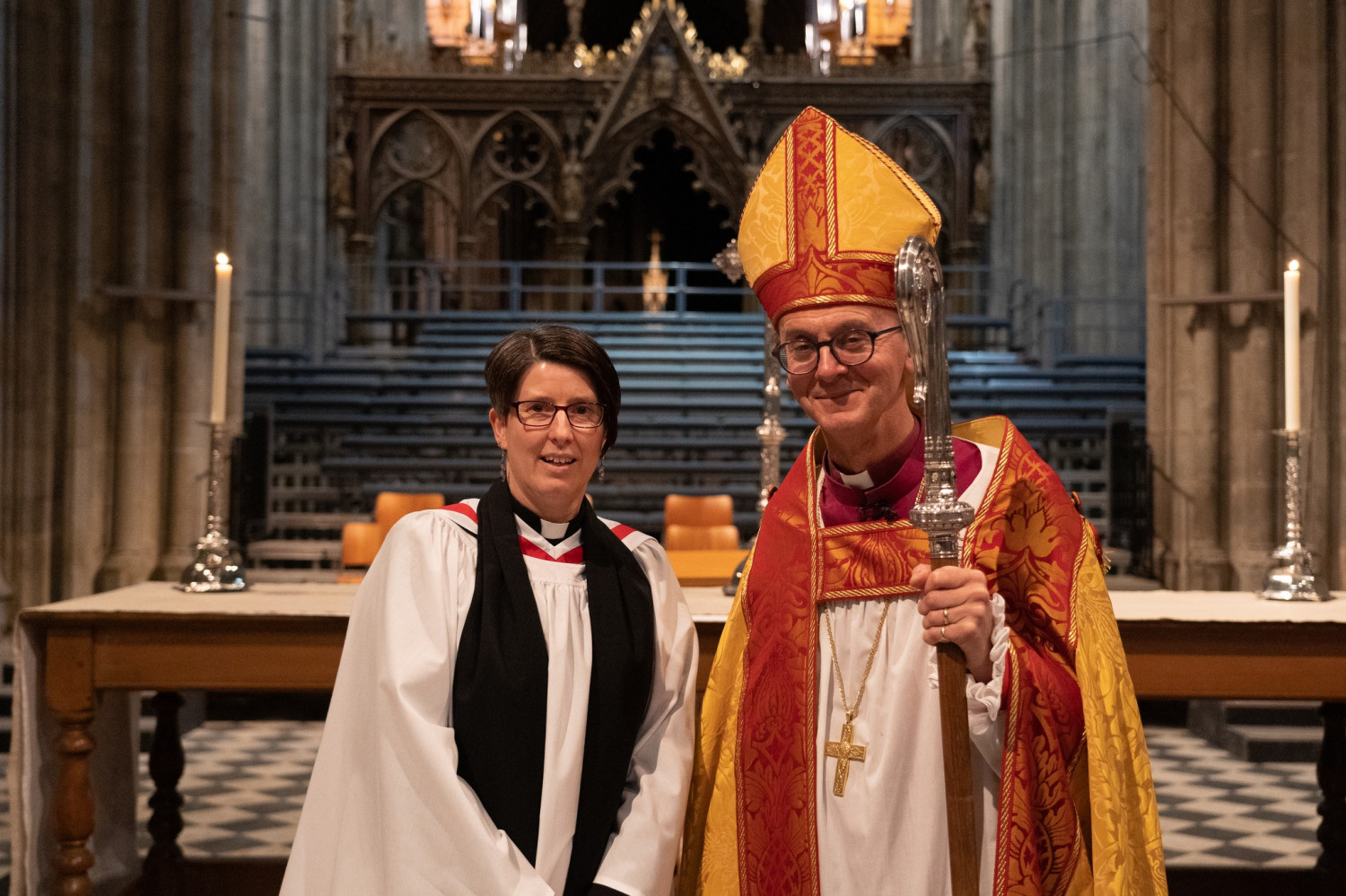 Diane Cooksey said: "I was pleasantly surprised when I received the invitation letter from Bishop John to become an Honorary Canon. What an honour! I was ordained in Worcester Cathedral so it will always be a special place for me. It is also part of our deanery and as Area Dean I feel it is important to support and encourage the work of the cathedral and to see it as a resource for us all."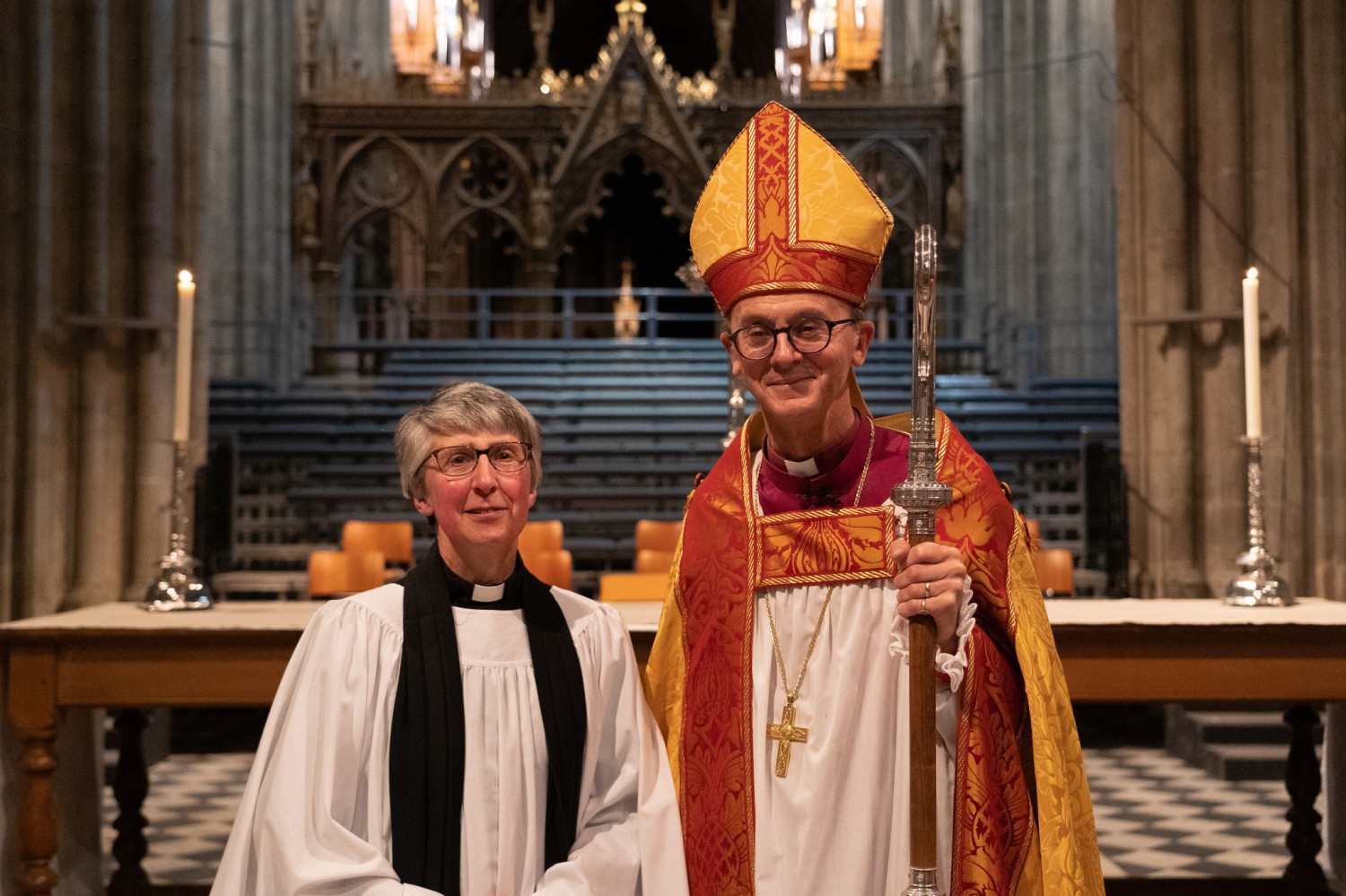 Sarah Dangerfield said: "I am humbled and delighted to have been appointed an Honorary Canon of the cathedral. As the mother church of the Diocese, the cathedral is very special, particularly for those occasions when people from across the diocese meet for worship. The Chrism Eucharist when clergy are invited to renew the vows made first at ordination, is a moving and hope-filled service. There are many other such occasions. I hope I shall contribute to the relationship between the cathedral and parishes, receiving as I do the honour personally and on behalf of all in my parishes and deanery who serve God's mission."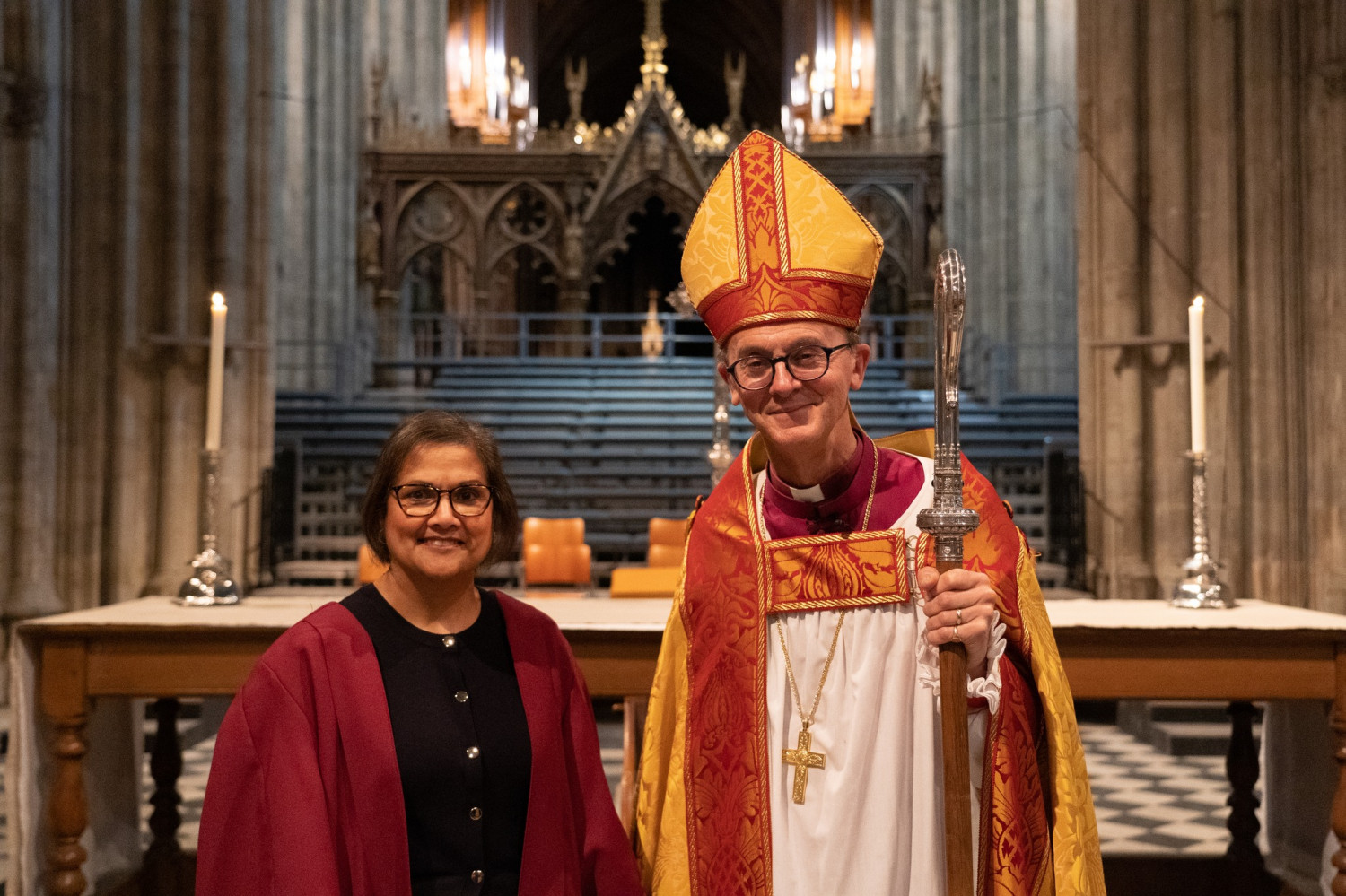 Kashmir Garton said: "When I received the letter from Bishop John inviting me to become a canon, I was both delighted and honoured to have been considered for this important role. As Faith Lead for the Probation Service, I value the contribution that all faith groups make to support the rehabilitation of individuals in the criminal justice system. It is wonderful to have this work recognised in such a meaningful way and I look forward to developing my links with the Cathedral."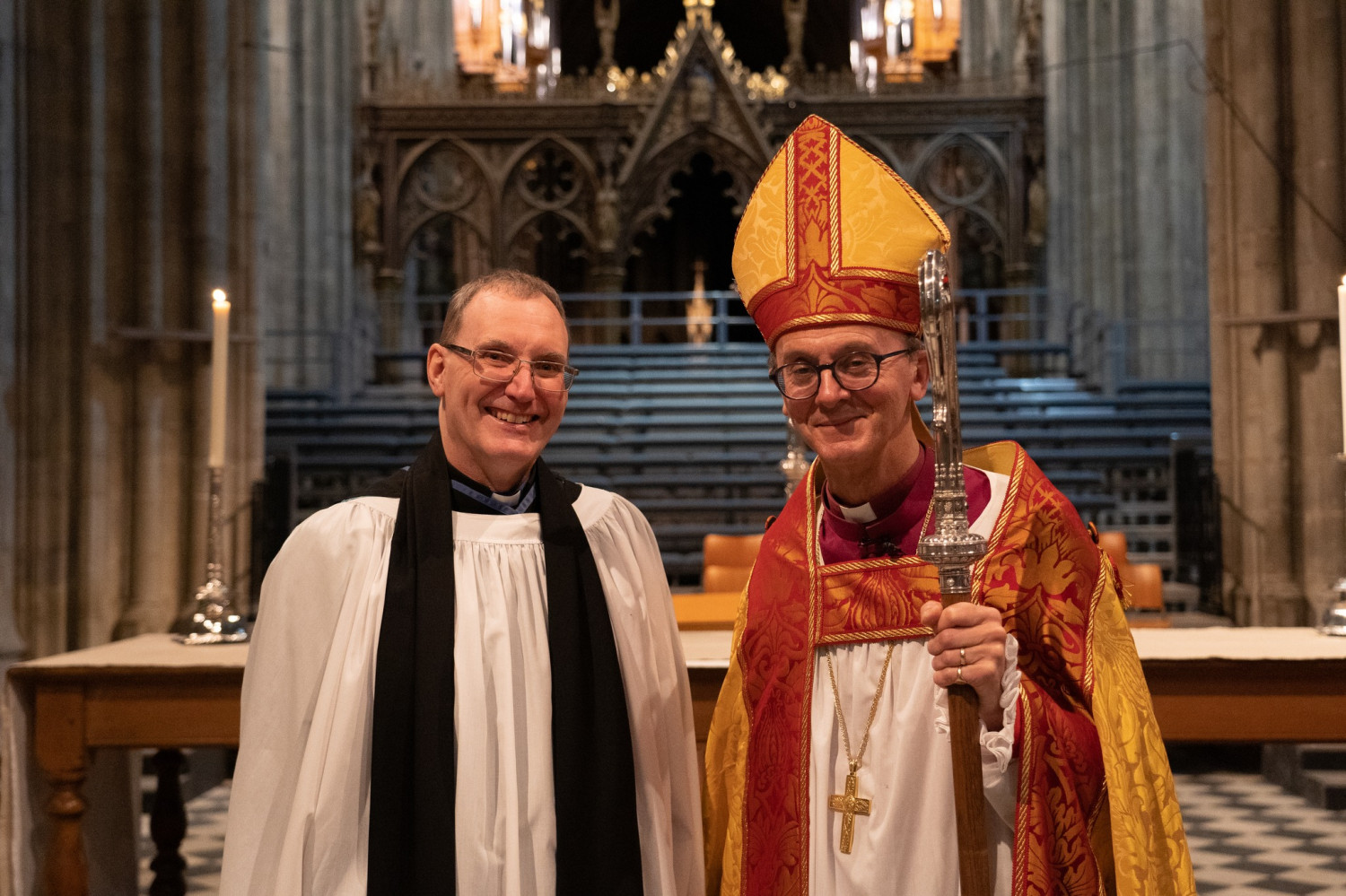 Paul Lawlor said: "As children my brother and I would try to persuade our parents to take a scenic route past Worcester Cathedral when travelling to relatives. I am humbled to be invited to an Honorary Canon of this wonderful Cathedral and it is a privilege to mark the occasion alongside an array of great colleagues. As I have reflected on this, I have been struck that we do not work alone. 1 Cor 12.26 reminds us that we can only do what we do with the help and support of others. I am immensely grateful to those I work alongside with Faith at Work in Worcestershire, at St Stephen's Redditch, in the Redditch Holy Trinity Team and Redditch and Bromsgrove Deanery, and to family and friends who help to keep us grounded. It is great to be joining the Cathedral Chapter, which will bring a new place of belonging and fellowship as part of the extended Cathedral community. We are coming out of difficult times and who knows what lies ahead but I pray that we can share in celebration and in the work and the joys that God has in store for us."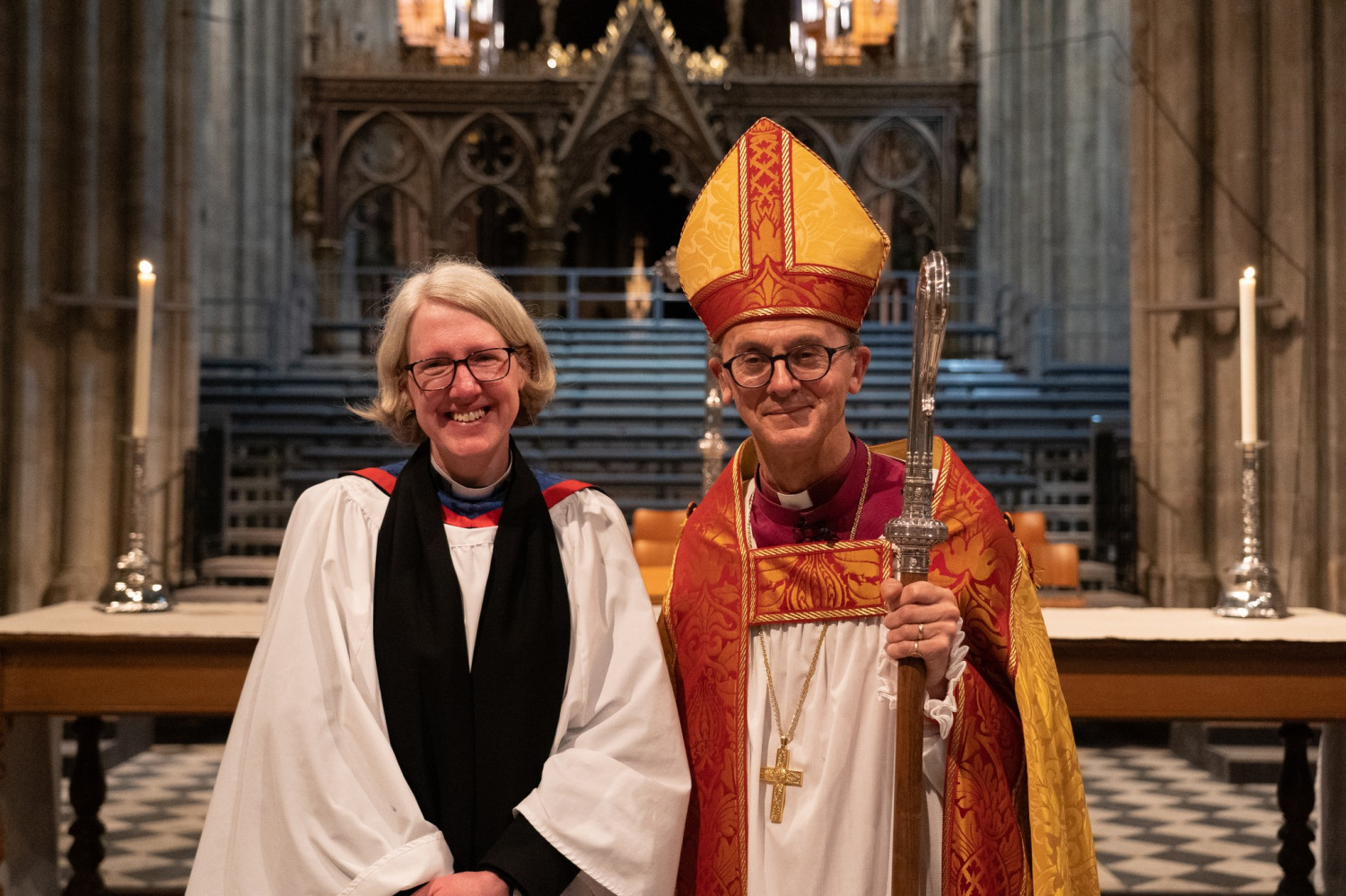 Claire Lording said: "It is a huge honour to have been invited by Bishop John to become an honorary Canon at Worcester Cathedral. I came to the diocese to serve in the Benefice of Pershore nearly seven years ago and have enjoyed every minute. It's been good to minister alongside wonderful people and parishes, and to know that the diocese and cathedral are always there for support. I have valued the cathedral being there for significant moments in our benefice life, whether it's confirmation services or showing round German Link visitors. I look forward to doing all that I can to promote the life and work of the cathedral wherever I am."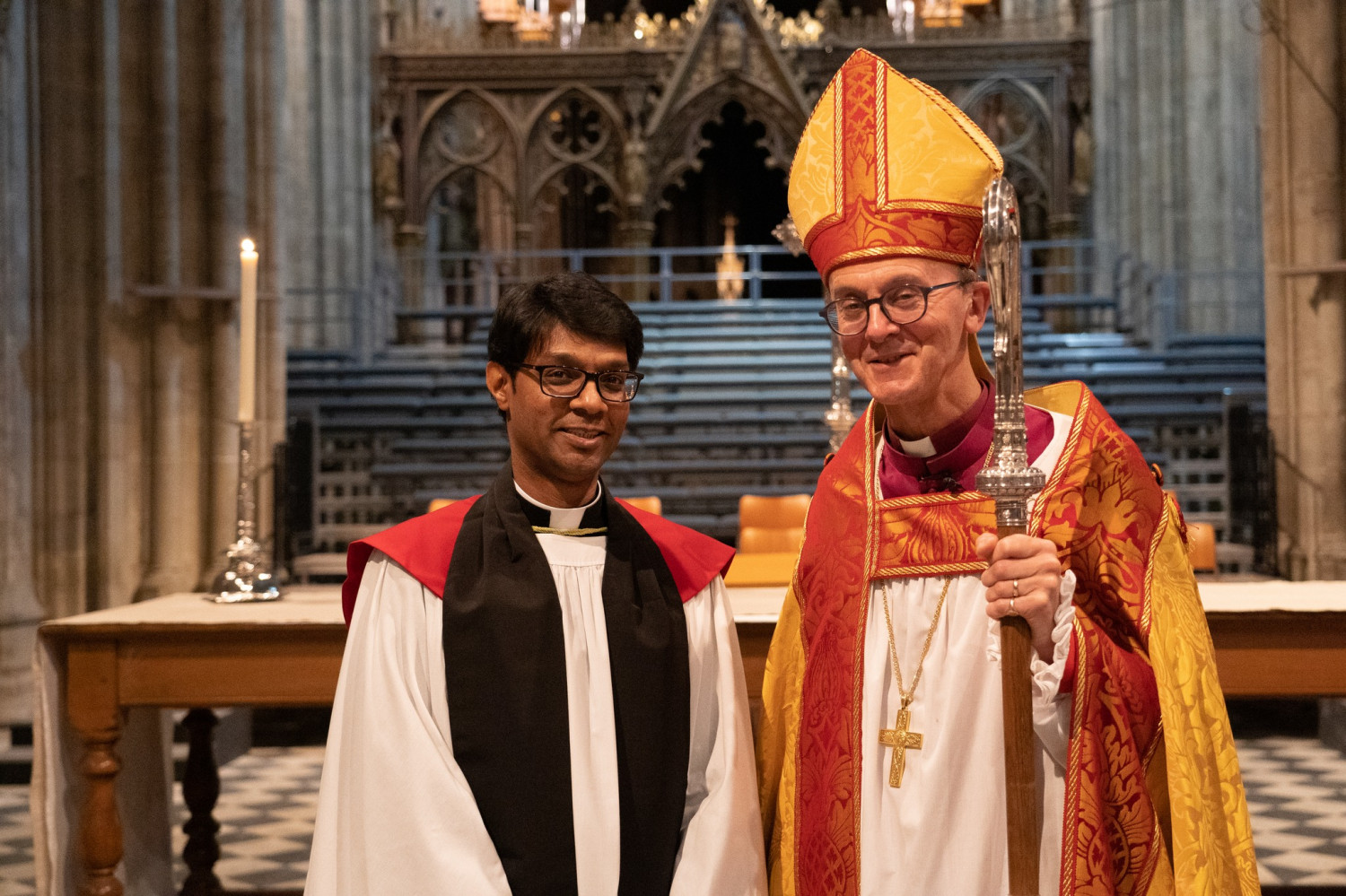 Peniel Rajkumar said: "Bishop John's gracious invitation to become a Canon of Worcester Cathedral caught me by complete surprise and unrestrained joy. I see this as an affirmation of USPG's work in rethinking mission and revitalizing theological thinking that I am privileged to share in my current role as their Global Theologian. As someone whose ministerial journey has involved parish ministry in the UK, theological education in India, and ecumenical engagement in Geneva I see this also as an opportunity to build bridges between Worcester Cathedral, the wider Anglican communion, and the worldwide ecumenical movement, and experience a bit more of the boundless riches of our oneness in Christ in the midst of our 'many-ness'."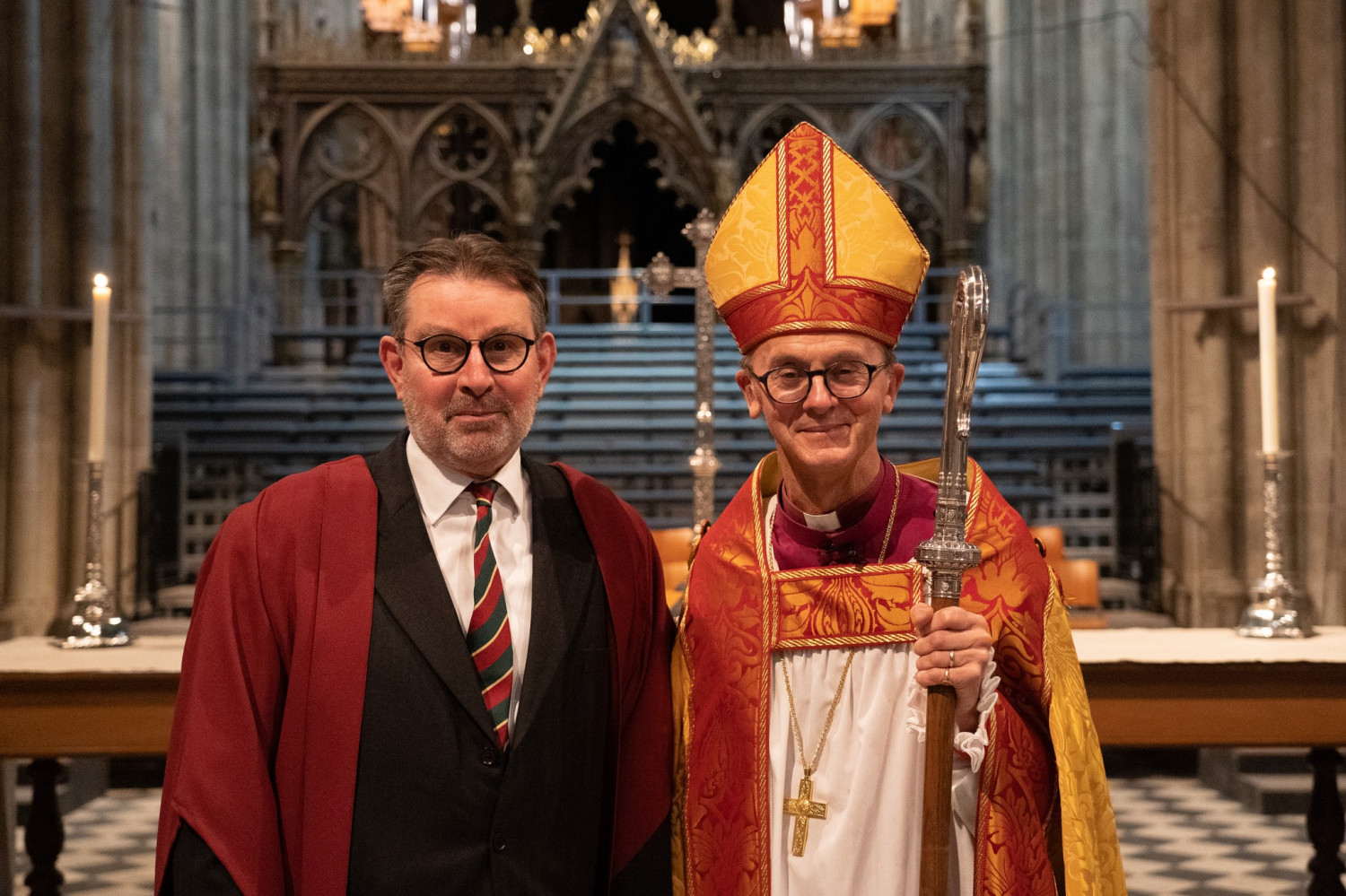 Hugh Richards said: "I was surprised and delighted to receive Bishop John's letter. I have always tried to give freely of my time and talents to help serve the community and the church. My 25+ years as a school governor "persuaded" me to accept an invitation to chair the Diocese of Worcester Multi Academy Trust of (now) 15 schools. I "volunteered" to chair the House of Laity of the Diocesan Synod when silence fell upon the room at the key moment. I have enjoyed my time as a member of the Bishop's Council of Trustees and the diocesan Transformation Delivery Oversight Group. I am lucky that my family and work colleagues are sympathetic to the time it all takes! I now look forward to playing my part in the ministry of the Cathedral and acting as its ambassador. As a young army officer I carried the colours of the county regiment now laid up in the St George's Memorial Chapel."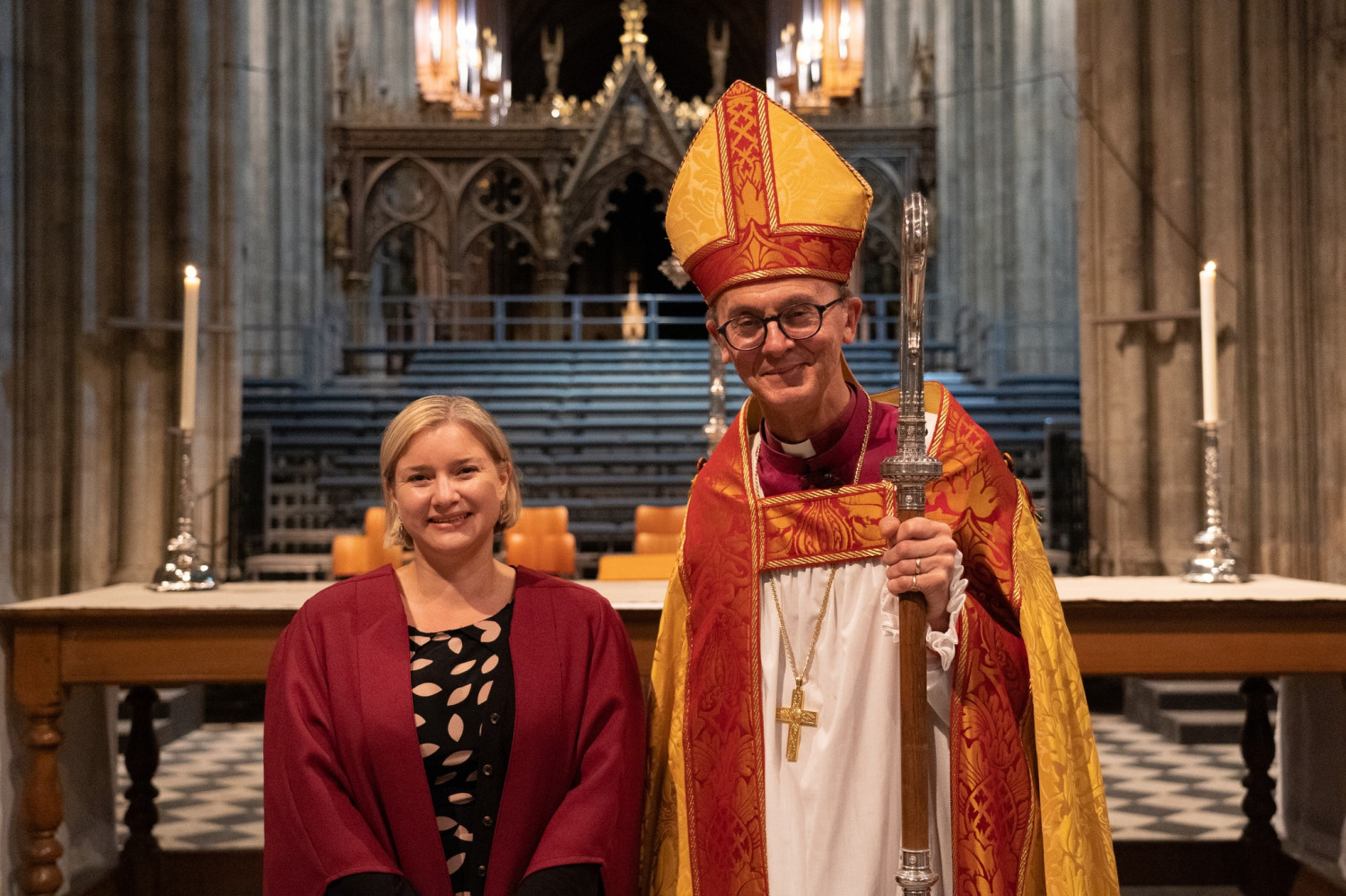 Sam Setchell said: "It is a real honour to have been invited to become a Canon of the Cathedral and very unexpected! In my role, I'm regularly taking photos in the Cathedral and sharing news with the wider diocese. I always consider it a privilege to play a small part in a place where people have worshipped for hundreds of years. It is very special to me, and I look forward to continuing to share its good news."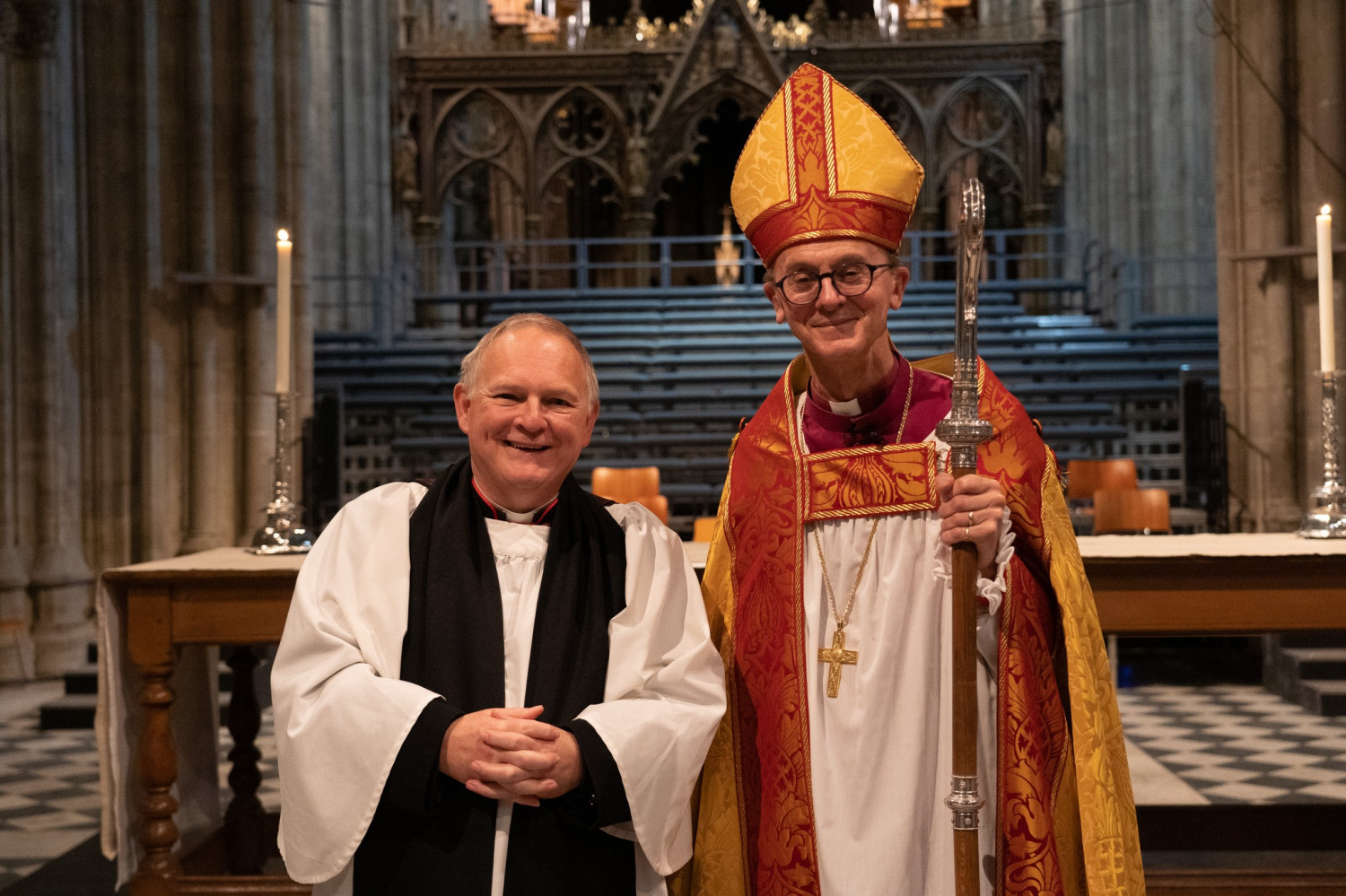 Tim Williams said; "I was humbled and delighted to receive the invitation from the Bishop. I first came to Worcester Cathedral for my wife's graduation in 2000 whilst I was a Vicar in Mid Wales. I was most impressed and visited several times over subsequent years, even organising parish outings from Swansea. Pre-pandemic my present parish came once a year to the "Mother Church" for a Eucharist before feasting on the way home. It's a great privilege and I look forward to a closer association with our beautiful historic Cathedral."
Honorary Canons are distinct from Residentiary Canons who are on the staff of the Cathedral.