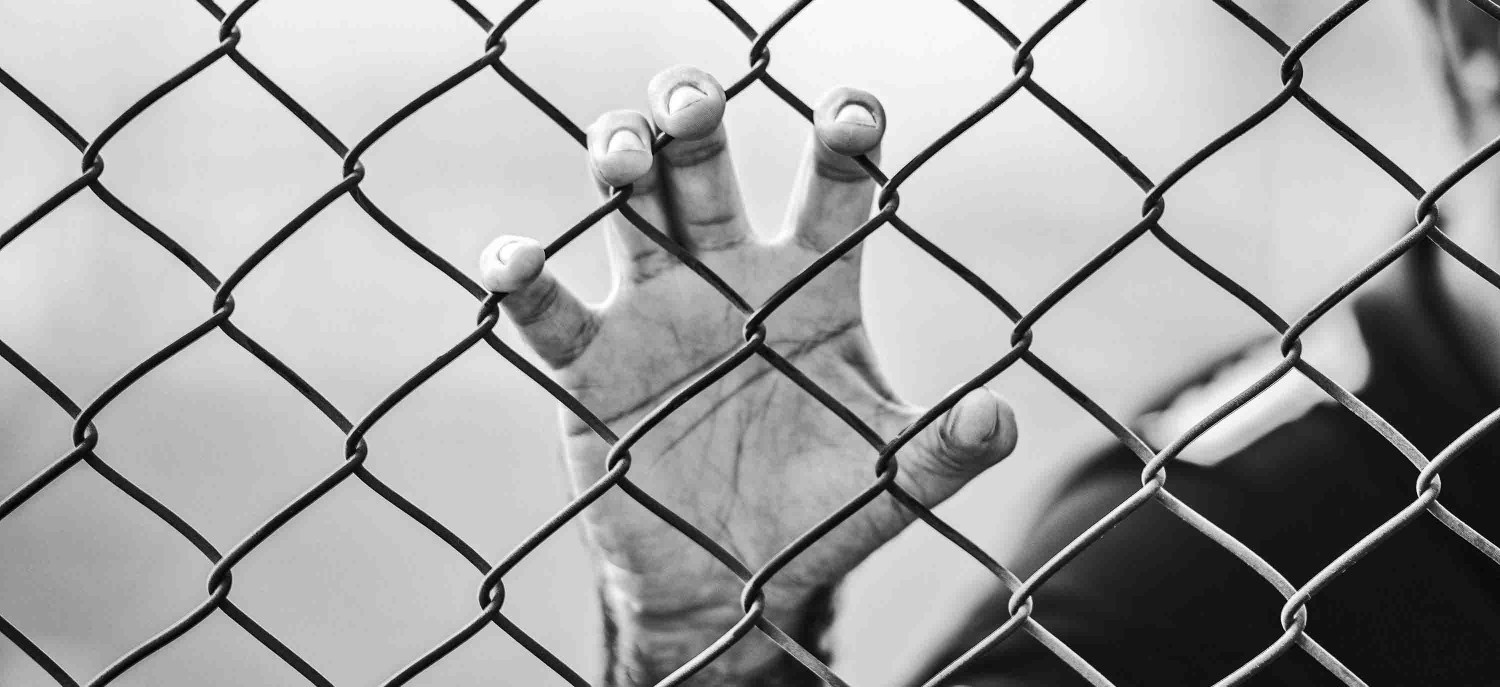 About the group
The Worcester Diocesan Criminal Justice Affairs group was formally launched with a pre-election event hosted by the Bishop and Dean in Worcester Cathedral on March 26th, 2015.
Download previous annual reviews:
You can contact the Criminal Justice Affairs group by emailing criminaljustice@cofe-worcester.org.uk.
Aims
The group has two main aims:
internally within the Diocese to offer a Christian perspective and provide expert advice on criminal justice matters, and

externally to raise public awareness and be catalysts of criminal justice-related social action
Criminal Justice System updates
Group member, Diana Fulbrook publishes an update on criminal justice issues ahead of each meeting of the Criminal Justice Affairs Group. Download the current issue (September 2023)
Conference
The group organised a day conference on IPP prisoners (Imprisonment for Public Protection) in October 2018 in the open setting of the Great Hall at the Grange, HMP Hewell. The title of the conference was Searching for a way out - The dilemma of the sentence of Imprisonment for Public Protection (IPP). It was well attended by people from across the criminal justice sector along with community organisations and churches.
The group is now looking at how to build on the energy generated by the day to help keep this issue moving forward.
The conference saw and heard by video various IPP prisoners talking about their experience. We are pleased to make an anonymised version of that video available here, so that you can hear their testimonies for yourself.
Group Membership
Since its launch it has grown in membership, and either through its membership or through shared activities is now linked with:
Diocesan Commission for Social Responsibility

West Mercia Criminal Justice Board

HMP Hewell

HMP Long Lartin

University of Worcester

Magistrates' Association Education and Research Network

Willowdene Care Farm
Its current membership is:
Group Chair: Charmian Manship

Charmian trained as a musician and spent a lifetime teaching first music and then religious studies. She trained for the ministry on the St Alban's and Oxford Ministry Course, which included a placement at HMP Grendon Underwood, and served a curacy in the Oxford Diocese, moving to Worcester Cathedral as Succentor in 2003. After retiring from the cathedral, she worked for 7 years as a volunteer chaplain at HMP Hewell
Bishop of Worcester's Adviser on Criminal Justice Affairs, Paul West.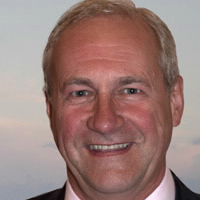 Paul West is the former Chief Constable of West Mercia Police (2003-2011), having retired from that role following a 32 year policing career with Durham Constabulary, Thames Valley Police and West Mercia Police. He has been the Bishop of Worcester's Advisor on Criminal Justice Affairs (voluntary role) since 2013, is the Bishop's nominee on the Board of Governors at Bromsgrove School and is currently Chair of Trustees at Holland House Retreat and Conference Centre in Cropthorne, Worcestershire. Paul's other voluntary roles include being the Chair of the charitable trust that now owns and runs Hartlebury Castle - the former home of successive Bishops of Worcester for over 1000 years - as one of Worcestershire's newest visitor attractions. His involvement in Criminal Justice Affairs at a national level include having been an Independent Member of the Judicial Appointments Commission since 2012 and a Member of the Prison Service Pay Review Body since 2016
Group Secretary: Diana Fulbrook

Diana Fulbrook OBE is the former Chief Executive of Wiltshire Probation Trust (2000-2012), having retired from that role after working in the probation service for over 40 years, including working in Hereford and Worcester and Warwickshire. She also worked part time for the Parole Board for 10 years so is very well versed in the criminal justice system. She is a Lay Canon Emeritus of Salisbury Cathedral, and since retiring has had experience of chairing the Worcestershire Safeguarding Children Board, and Swindon's Adult Safeguarding Board. She is now chair of the governing body of New College Worcester, a national college for blind and vision impaired young people, and chairs the Board of Trustees for Worcestershire Association of Carers
Toby Hooper

His Honour Toby Hooper worked from 1973 as a barrister and from 2000 as a QC before working as a Circuit Judge from 2007 to 2016. He was a member of the General Management Committee of the Bar Council from 2003 to 2005. While a Circuit Judge he tried criminal, family and civil cases in Worcester and Hereford and was additionally a member of the Parole Board from 2010 to 2013. He was Honorary Recorder of the City of Hereford from 2009 to 2016.
Juliet Horne

Dr Juliet Horne has taught and conducted research in the law school at the University of Warwick. Her particular areas of interest are in criminal appeals and the treatment of miscarriages of justice, as well as prisons. Juliet trained as a solicitor in Birmingham before working as a case review manager for the Criminal Cases Review Commission, investigating alleged miscarriages of justice. She also volunteers for the Witness Service in Birmingham.
Mark Lister

Mark Lister is a partner in Lister Brady solicitors which he founded in 2005 with Sarah Brady. He qualified in 1984 and specialises in Criminal law. He is a Higher Courts advocate and regularly appears in both the Magistrates Court and Crown Court. He was Chair of Governers at Castlemorton Church of England Primary School for five years and is currently a Churchwarden at St Gregory's Castlemorton.
Derek Markie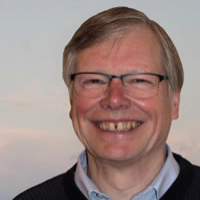 Derek Markie is a retired management consultant and Chartered Chemical Engineer living in Evesham, with a background in production and process operations management across UK industry and economic development in the public sector in the East Midlands. As an independent consultant he has blended work with commercial, public, voluntary and faith sector organisations from local to national level, reflecting his life-long Christian commitment, and has both strong family and personal interests in Criminal Justice across courts, probation/CRC and CPS. In the "devolution era" he was Executive Director of East Midlands Churches Forum and Faith to Engage, a member of the Regional Assembly, CPS Community Involvement Panel and a Board Member of One East Midlands (VCS).
Hugh McMichael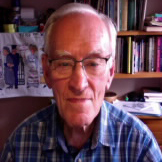 Following a life-threatening illness in his teens, Hugh trained as a doctor, becoming a consultant physician. There, he came to recognise increasingly the relevance of background emotional factors to people's lives. He later entered hospice work with a similar emphasis. In retirement he entered prisons as a Samaritan, training 'Listeners' and then entered Long Lartin, a high security prison, as a volunteer chaplain where he has noted the seriously abusive upbringing of most of the inmates. 'Understanding is close to forgiveness.'
Keith Stokes-Smith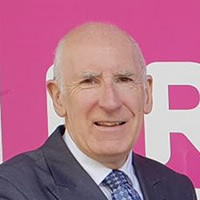 Keith Stokes-Smith is a Chartered Secretary and Cost and Management Accountant by profession (FCIS ACMA) having been Company Secretary of British Home Stores plc and subsequently Wicks plc. He became a Worcestershire magistrate in 2002 having to retire in May 2020. He owns and runs a small property business though most of his time is spent in a voluntary capacity. He is a Freeman of the City of London and a Liveryman-Worshipful Company of Chartered Secretaries and Administrators. He was the Consul for Lithuania in the West Midlands until April 2020; is a member of the Birmingham Consular Association and is currently its President. He is also the Chairman of the Birmingham Commonwealth Association.
Stephanie Watson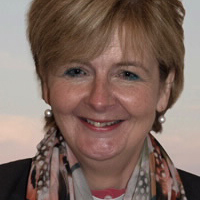 Three years after her ordination in 1990, Stephanie Watson became Deputy Chaplain at Durham Prison (where she presided at her first communion) and introduced some work around perpetrators and victims. At HMP & YOI Low Newton, she led the chaplaincy team and chaired the Prisons' Week Committee. Stephanie worked as a chaplain at Long Lartin and is currently at Hewell. In 2004, Stephanie worked for Worcestershire Youth Offending Team focusing on youngsters at risk of custodial sentences. She then trained (2006) as an 'Independent Domestic Violence Advocate' and was involved in the setting up of the service in Worcestershire. In 2011, she completed Worcester University's postgraduate certificate in the 'Dynamics of Domestic Abuse' followed by a safeguarding module.
Robert Jones - Archdeacon of Worcester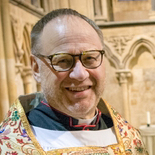 Robert studied modern foreign languages at Durham university before training for ordination at Ripon College, Cuddesdon and Oxford university. He was ordained in 1980 in Worcester Cathedral and spent 26 years in parish ministry in Dudley, Kidderminster and Worcester. He then worked as Director of Development, heading up the team responsible for both clergy and lay training across the diocese. As a fluent German speaker, he continues to be involved in the diocesan partnership with Magdeburg and the Church of England's Meissen Agreement with the German Protestant Church. Robert has been Archdeacon of Worcester since 2014.
Volunteering for Justice
This resource brings together over 50 volunteering opportunities in the Diocese of Worcester and wider West Midlands area, focused on providing support to people affected by crime, the rehabilitation of offenders and support to criminal justice and other agencies working in the field.
Volunteering for Justice is the culmination of a joint project between the Diocese of Worcester Criminal Justice Affairs Group and the University of Worcester with essential support provided by the diocesan communications team. The project was established following a major Conference held in Worcester in November 2015 which identified that many people who wished to offer their skill on a voluntary basis in criminal justice related areas often found difficulty in identifying available opportunities. This web page seeks to fill that gap by offering a signposting service which is easy to use, and provides useful information at the click of a button. We hope you find it helpful.
Disclaimer
In bringing together this directory of volunteering opportunities, neither the Diocese nor the University of Worcester endorses any particular organisation or specific volunteering role. As in all volunteering opportunities it is essential for every volunteer to ensure that adequate health and safety provisions, including risk assessments, are in place, and that appropriate insurance cover exists if necessary.