Faced with the challenge of raising funds for their building project with Covid restrictions still in place, St Mary's Church in Pickersleigh, Malvern, undertook a crowdfunding appeal with a twist. They decided to contact every church dedicated to St Mary in the Church of England and ask them for a small donation of £25.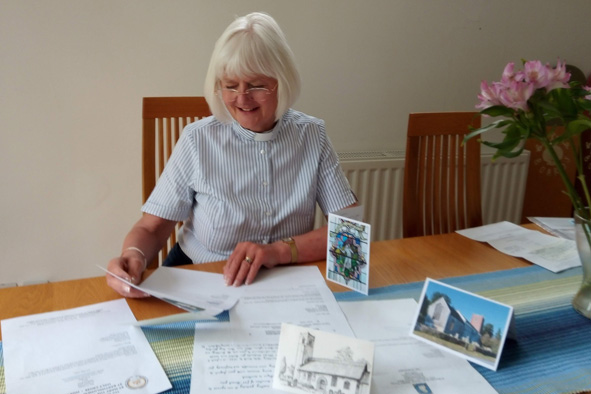 With over 2,300 churches dedicated to St Mary, just the prospect of paying for the postage meant that another way of contacting each church had to be found. The 'A Church Near You' website was the answer as it provided a way of getting in touch with every church in the Church of England. However this still presented a mammoth challenge. After two weeks of preparation, the first requests were sent out in mid-May. About 400 churches were contacted each day and it took a week to complete the crowdfunding drive.
Within 24 hours of launch, the team at Pickersleigh had been contacted by a member of the Church of England's Digital Team to check that it really was a genuine fundraising request. So far, the church has received over £5,500 in donations from over 180 churches and individuals.
Vicar of St Mary's, Lynne Sparkes, said:
"The response has been fantastic, we've received so many letters and emails with good wishes and prayers. The other St Mary's Churches have shared something of their own stories: some have made us laugh and some have made us cry - one donor said that their church was 'flat broke' but gave a donation anyway. It has been a real encouragement."
St Mary in Pickersleigh has received responses from the length and breadth of the country, from the Scilly Isles to Northumberland, from Norfolk to Herefordshire. Lynne said, "It's our Dunkirk moment, in our moment of need a flotilla of our sister churches, of all shapes and sizes, has appeared on the horizon and have come to our aid."