St Cassian's Church in Chaddesley Corbett will be filled with butterflies on 29 July as the parish comes together as a first step in properly reconnecting after the pandemic.
Churchwarden, Clare Stockford said: "Operation Butterfly is the code name for the group developing plans for our church as we come out of the Covid restrictions. This seemed like an appropriate metaphor as caterpillars enter a period of darkness before emerging as something bigger and better! Everyone has been affected by the pandemic in different ways – some have experienced trauma and loss and others have been more positively affected, but everyone has experienced some element of change. We wanted to reflect that as a church and support people in moving forward."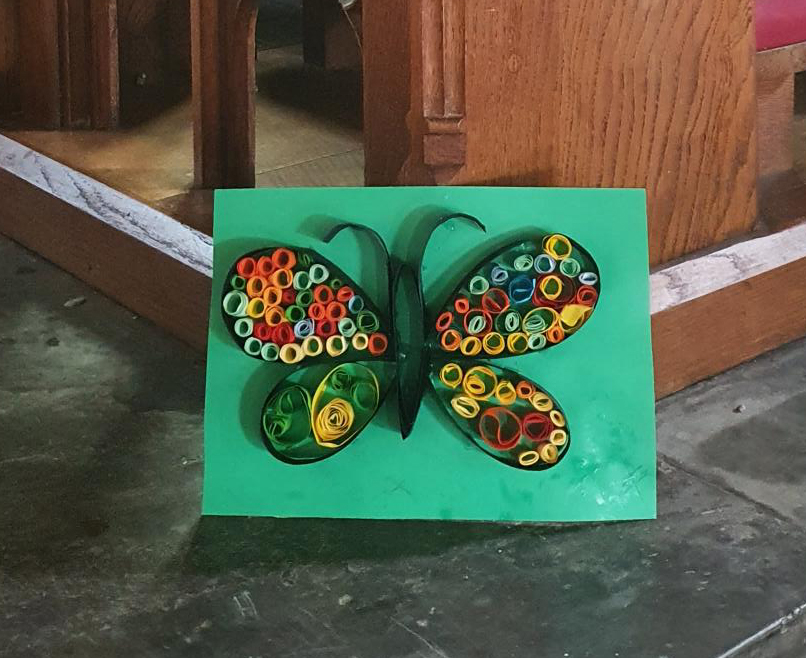 The church has contacted schools and local groups to ask them to make butterflies out of whatever materials they had available. The aim is to create a display in church which everyone can come to visit when the church doors are open properly and on 29 July, there will be a service of darkness to light with readings, reflections and music.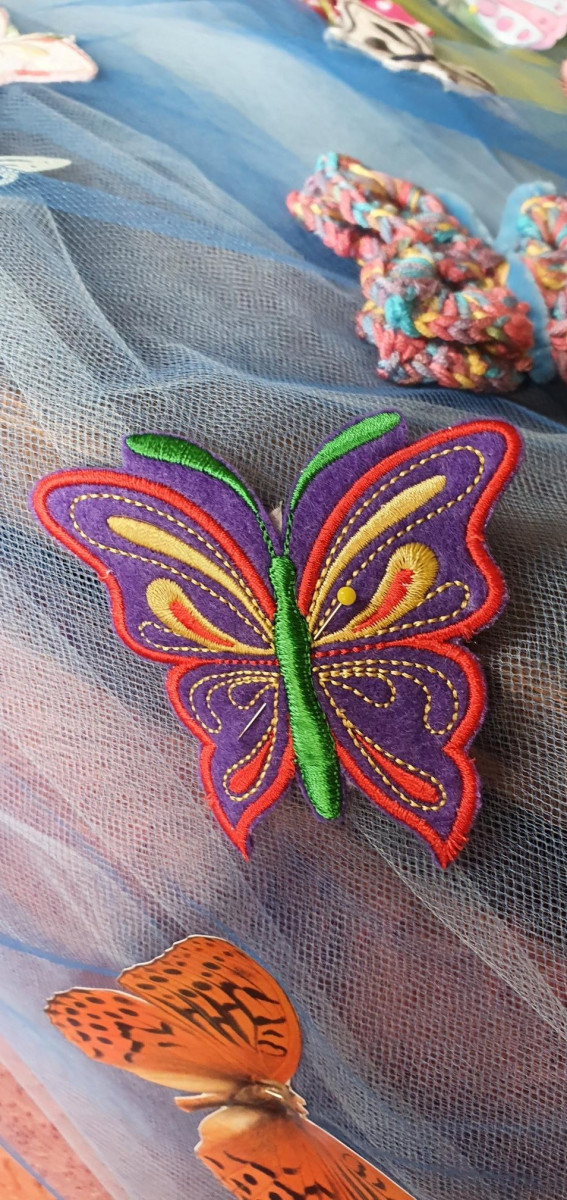 "Butterflies are such a great symbol of hope and new life," continued Clare. "We want to cautiously take steps forward to a new normal and start to fill people with that hope. God was with people through the pandemic and will still be there as we move into the future. The act of crafting the butterflies has given people something positive to focus on. People have also been keen to work on a shared community project and are looking forward to coming into church to look at them. This will provide opportunities for people to talk and to reconnect as they look at the butterflies and think about the past 18 months."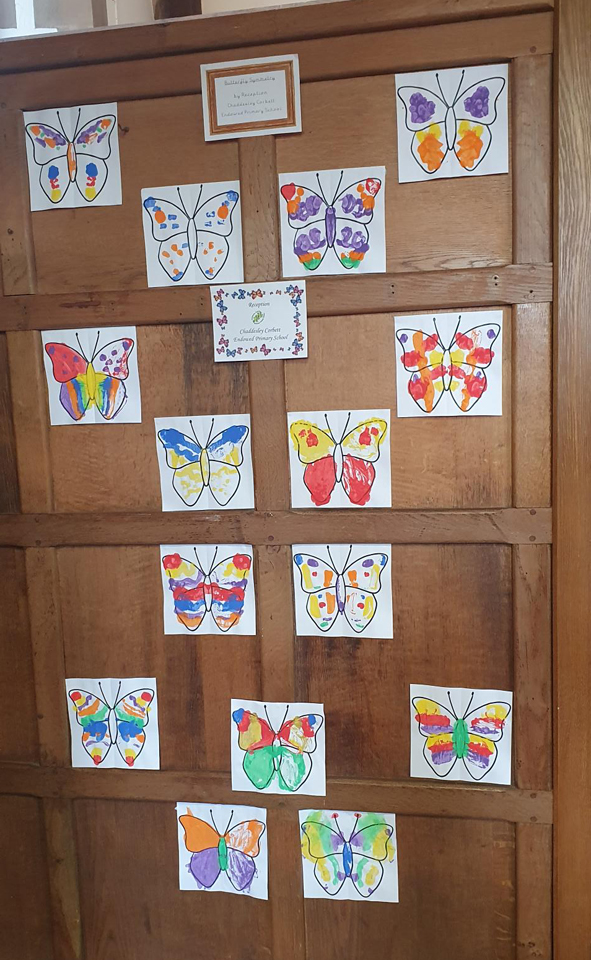 Chaddlesley Corbett school are taking part in the display with each class making butterflies in different formats. Butterflies are also being created using paint, willow and wire.
"It's been a great way to reconnect with the school after being unable to go in – they were really excited to be part of the project.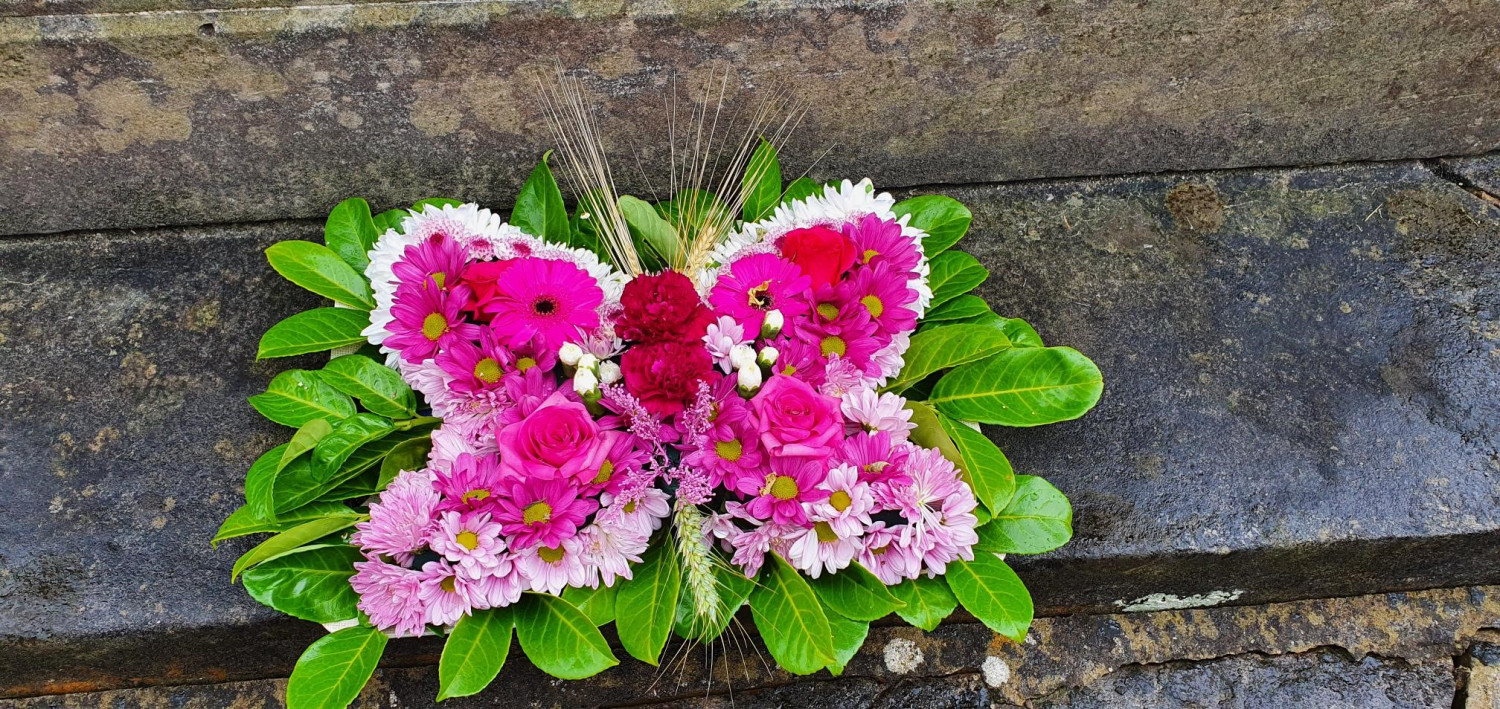 The butterfly display and service are just the first steps in our plans for the next few months. Hopefully this will help to plant the seed that things are beginning to get better, and we can start to unfurl our wings and look towards a brighter future!"