Tibberton School have been taking part in a Rogation walk around their village today!
Executive Head, Alex Gromski, said: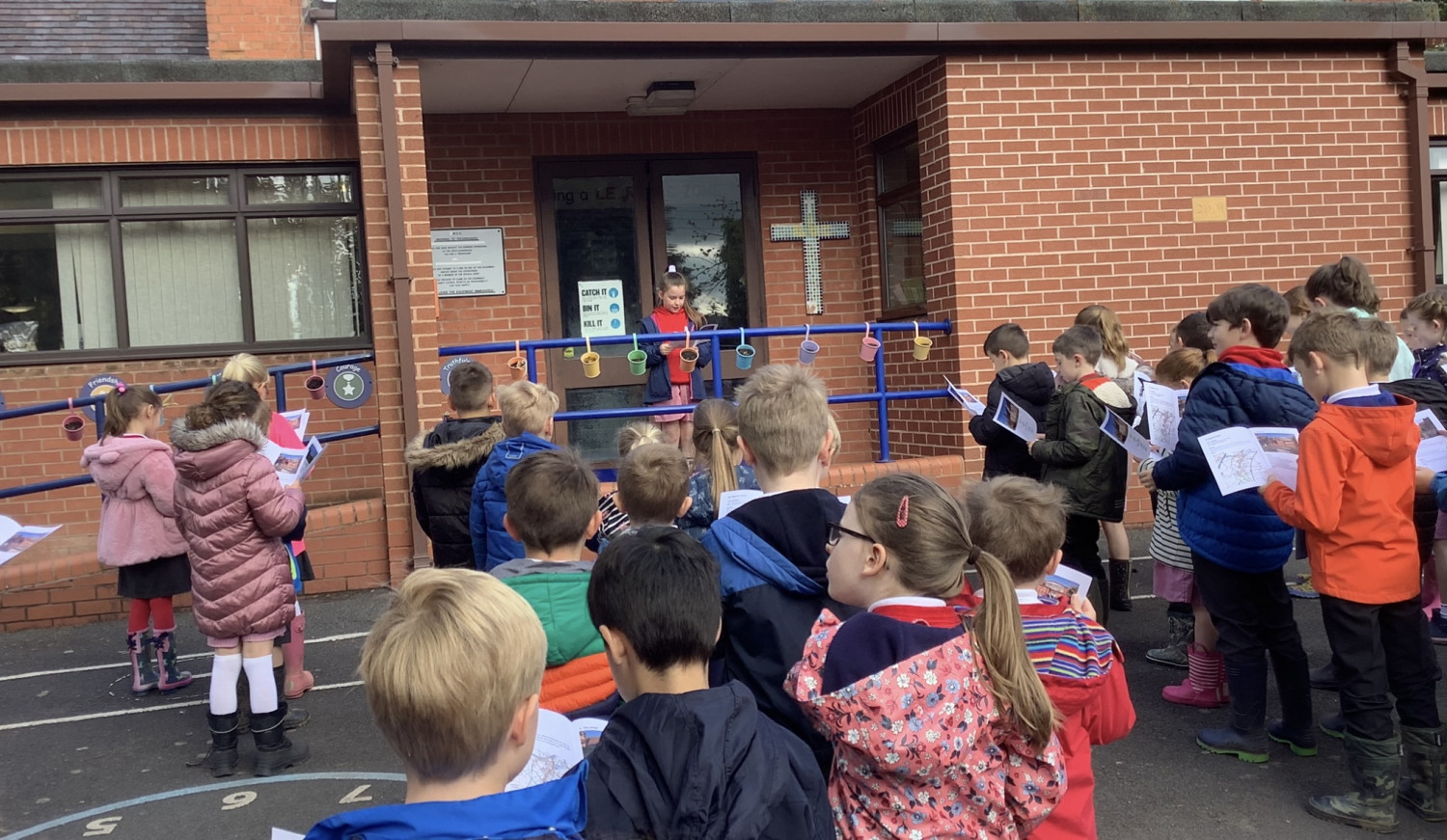 "The children at Tibberton CE First School had a fantastic day today, as they enjoyed their first trip outside of the school gate since lockdown, taking part in a Rogation Service with the Revd David Morris. After finding out about the history of Rogation, the children began by blessing their school. Their Rogation service and walk took in the whole village, including the places of hospitality, homes, fields, farms, the old village centre and of course the beautiful church! They hope that in sharing their prayers with God that they will help those around them in their wonderful community."