Artspace is an opportunity for those who like to be creative to come together where they can work on a personal response to particular idea, theme, topic or subject as a different way to explore faith. It was started by a group from All Saints in Worcester, but has now widened to include a range of different people.
Paul Long had the original idea after a sermon at All Saints. He said: "I wanted to develop a creative community where people could come and explore their faith. We began two years ago with a small group meeting at St Helen's Church in Worcester city centre when it was open for coffee on Friday mornings. When lockdown hit last year, we had a consistent group of around 12 – 14 people meeting each week, creating art using textiles, paint, drawing, poetry or through creative writing."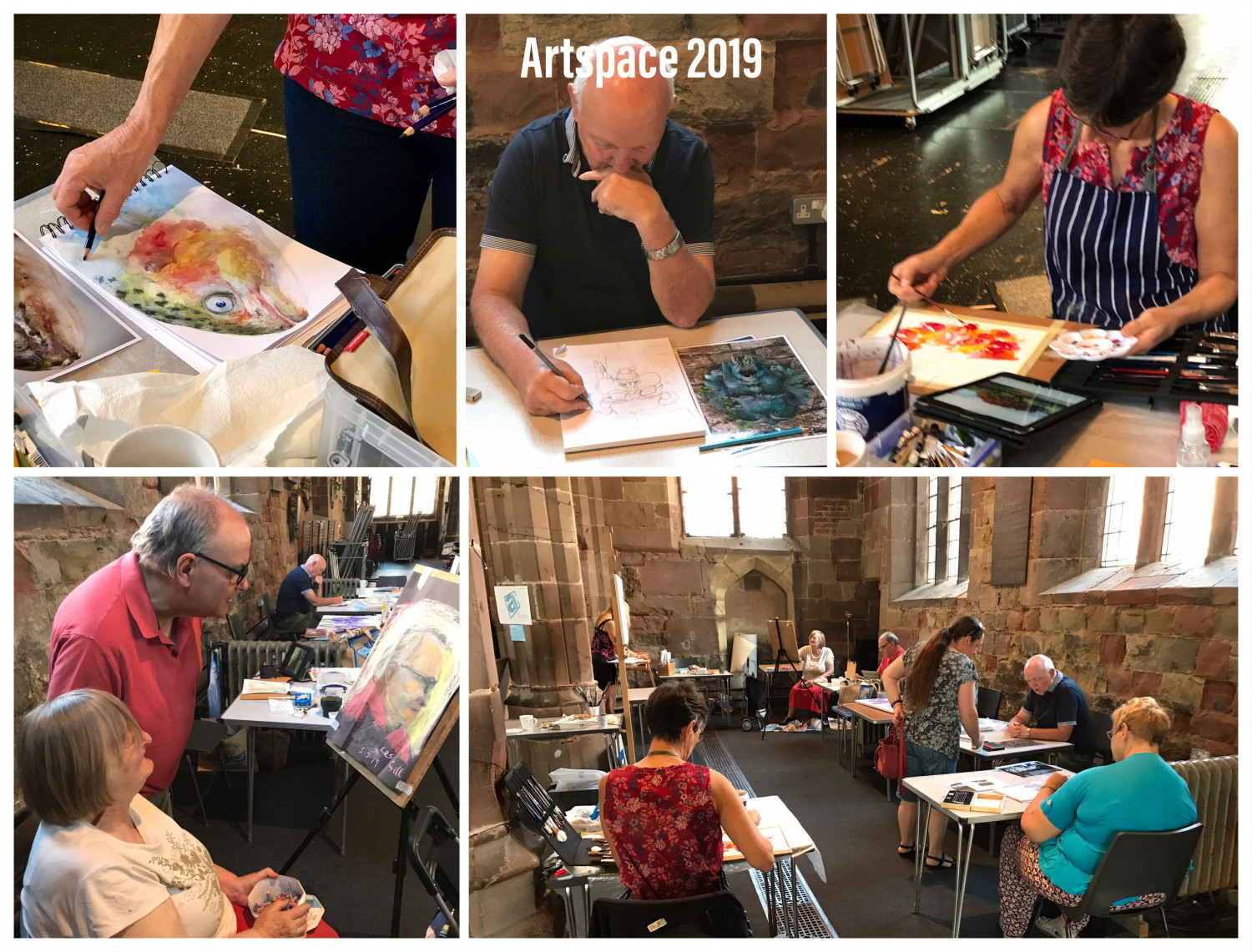 Unable to meet in person, Artspace moved online and now have members from as far afield as Cornwall and West Sussex. The group starts with a chance to chat and catch up before having a short discussion about an artist or piece of art. Members then work on an individual piece inspired by something they've seen, heard or read. Although the group are hoping to meet physically again, it's likely that there will also continue to be a way to connect online.
"Sometimes we work individually in response to a passage or verse in scripture and then bring them together as a collaborative project with a video on YouTube," said Paul. "Or sometimes we just work on our own pieces. People come with whatever they want to bring – we are an inclusive group with a range of abilities. I'm hoping to be able to have an exhibition of our work at some point!"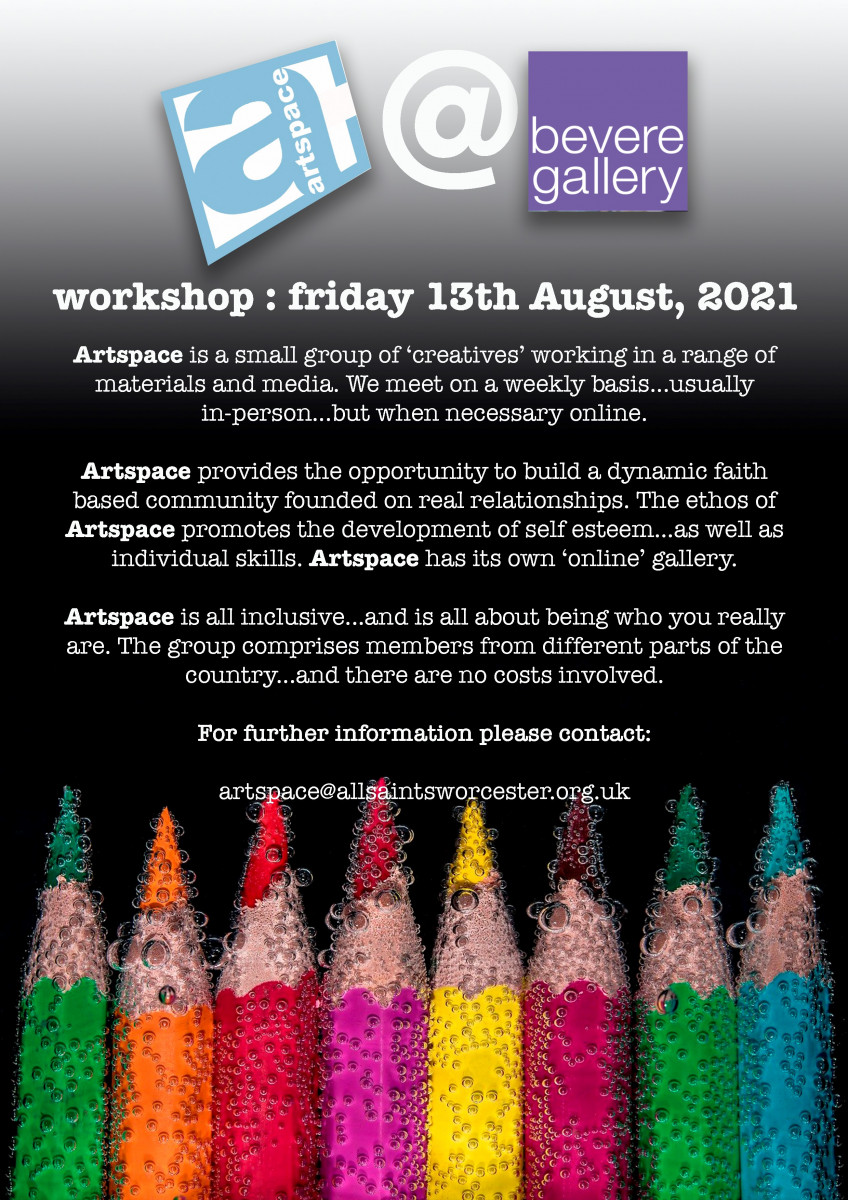 Artspace is taking a break over the summer, but the group is planning a workshop on 13 August at the Bevere Gallery in Worcester to which everyone is welcome.
"We started as a group of people from the same church who wanted to develop their artistic skills; but are now a dynamic faith-based community and we'd love to see that grow and develop with other people joining us!"
For more information contact artspace@allsaintsworcester.org.uk.