From Friday 6 to Monday 9 August, the Mothers' Union will be celebrating the achievements of the movement with a flower festival held in 19 churches across the Diocese.
2021 marks 100 years since the death of the Mothers' Union founder, Mary Sumner and throughout the Diocese, MU groups will be celebrating all that the organisation has achieved since then as well as all it continues to do.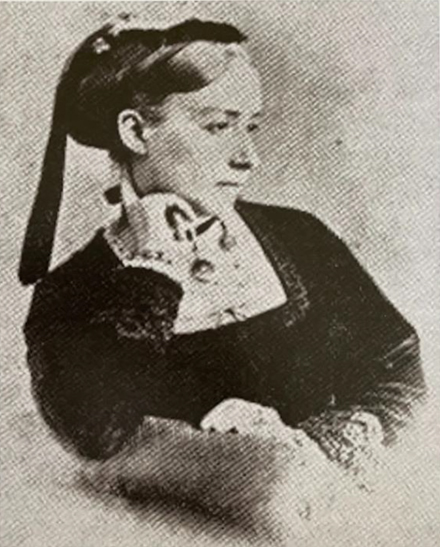 Judith Grubb is the current diocesan President of the MU. She said: "When Mary Sumner died in 1921, the MU was active in every diocese and 26 countries. Now we have over 4 million members in 84 countries worldwide. That's definitely worth celebrating! I became a member after visiting Malawi and being incredibly impressed at the work that the MU does there. We also do a huge amount across our own diocese to help families in need."
Alongside sending funds overseas to help those in poverty in developing countries, in our diocese, the Mothers' Union is very active in supporting refuges for women escaping domestic abuse. They support those caught up in modern slavery and knit garments for premature babies in the Neo-natal unit as well as shawls and knee rugs for people in the stroke unit at Worcestershire Royal Hospital. They also fund holidays for troubled families.
"The MU is all about the Christian faith in action," continued Judith. "Even if many of us are older women, there lots of small things we can do to make life easier for families. This year we are planning to give gifts to Mums whose children are just starting school as a way of marking the transition. We are also a praying community with prayer at the heart of everything we do."
This year's flower festival is a way of raising awareness of the organisation, joining in the MU's Summer of Hope. 19 churches across the Diocese will be open over the weekend, serving tea, coffee and cake and many more will mark the weekend by acknowledging the work of Mary Sumner in their normal Sunday morning service. There are also three 'festival' services taking place in Halesowen, Beoley and Malvern.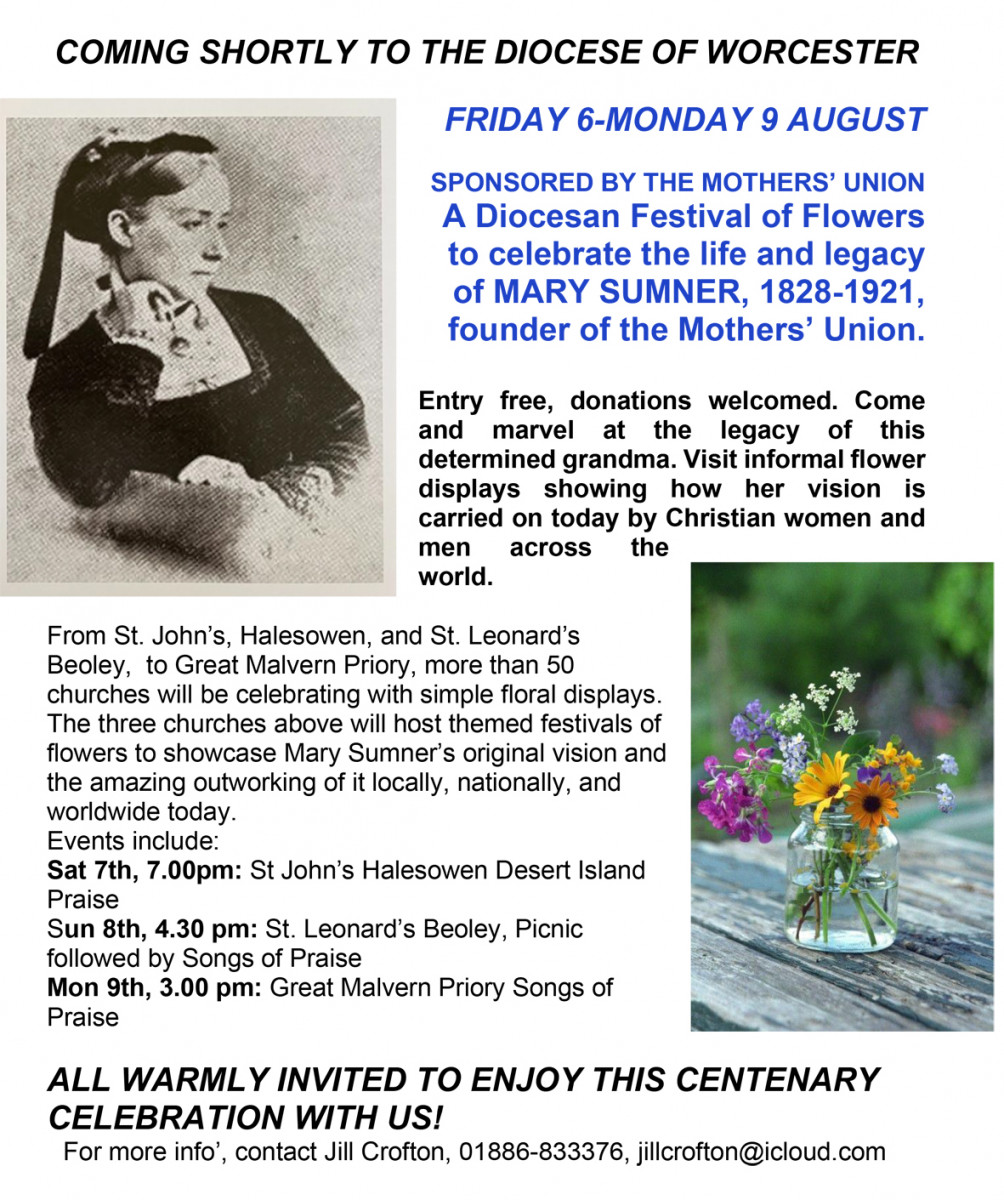 "We want to invite people to come and celebrate with us, enjoy the flowers and some amazing home-made cake and understand more about our work," said Judith. "And of course we could always do with a few more hands to come and work with us. There are many families in need out there and we could do so much more with more members!"
Look out for banners and posters outside churches taking part in the festival. The three services will take place at:
Sat 7 Aug, 7.00pm: St John's Halesowen Desert Island Praise
Sun 8 Aug, 4.30 pm: St. Leonard's Beoley, Picnic followed by Songs of Praise
Mon 9 Aug, 3.00 pm: Great Malvern Priory Songs of Praise
Find out more about the MU in the diocese at: https://www.worcestermu.org.uk/