It has been announced that the Revd Andy Smith will be moving from All Saints' Church in Worcester to lead a new renewal project at St Peter's Church in Bengeworth.
Andy was ordained in June 2018 and has served his curacy at All Saints, one of two Resourcing Churches in the Diocese which have received funding from the national church. One of the key roles of a resourcing church is to plant new churches and revitalise others to help reach the 93% of our communities who are not currently part of any Christian community.
Andy said: "I've always known the vision for All Saints as a Resourcing Church and have been looking forward to playing my part in that throughout my curacy. The idea of a renewal project at Bengeworth came initially from the Bishop and the Archdeacon. There are few charismatic evangelical expressions of the Anglican church in Evesham and St Peter's is in a great location and is a really good space. However, the project had to be right for the existing church congregation and we've spent time talking to the PCC to understand what the Spirit might be doing. We found that the churchwardens and PCC were excited by this opportunity."
Andy will be officially licensed to the new role in September, but will start to build relationships with the congregation before then. Once in post, the plan is to develop the church's vision and begin to offer a more informal, evangelical expression of church alongside St Peter's more liturgical tradition.
"We definitely won't be getting rid of everything that has gone before!" continued Andy. "St Peter's has a wonderful tradition of more sacramental worship and I definitely want to honour that while also starting a service which is unashamedly aimed at young people and families. It's about preaching the gospel in a myriad of different ways and presenting different flavours of church to make Jesus accessible. My aim is to help a wide range of people catch Jesus' vision for their lives and help them grow in the love of God. I know that evangelism and outreach will then become a natural part of who they are and other projects will develop from there."
Marie Bomyer, Churchwarden at St Peter's, said: "This is a really interesting and exciting new chapter in the life of our church. There has been a lot of discussion and the proposal was shaped by everyone involved. We've been fully involved in the process right from the initial conversation with the Archdeacon and are looking forward to Andy and his family joining us. I hope this project will result in St Peter's becoming a lively, effective and vision-filled faith community."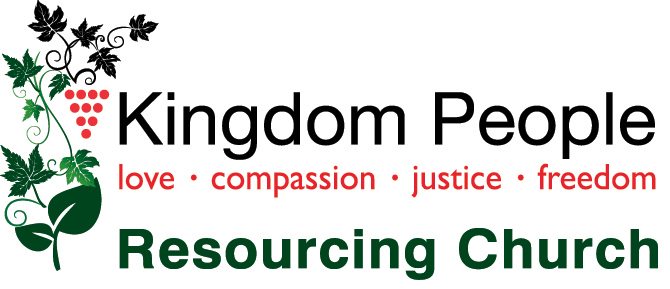 Andy is putting together a team of people from All Saints in Worcester to move with him to Bengeworth to worship alongside the existing congregation. He is looking forward to this new chapter of his ministry. "It's a real gift to be able to have a single parish to throw my energies into and I'm feeling both nervous and excited! Please pray for me and my family, as well as the congregation at St Peter's as we embark on this journey together