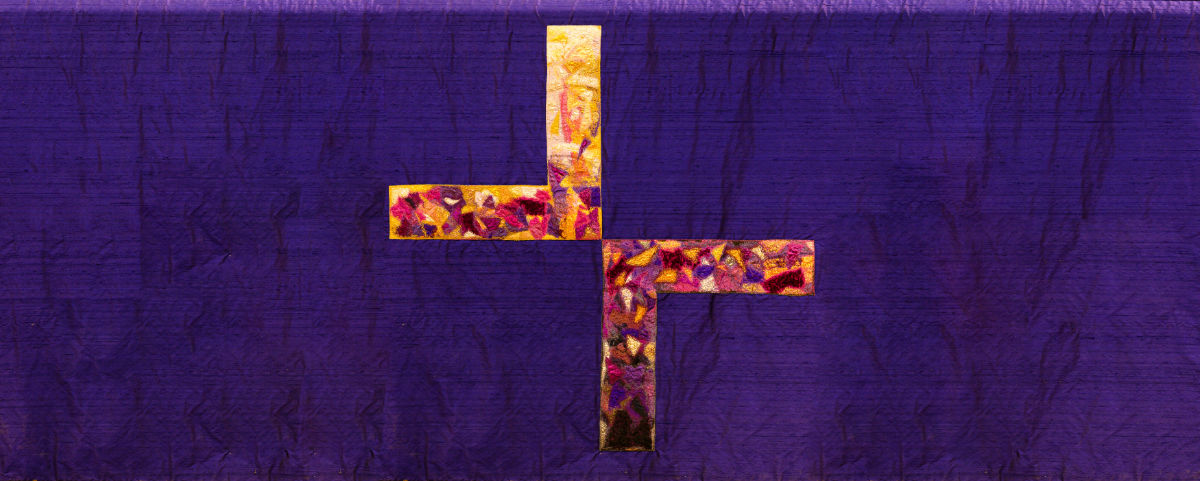 Below you will find three groups of resources. The group on Creation Care are not Lent specific, but we're highlighting them as part of our journey towards becoming an Eco-Diocese, and part of our ongoing response to the Climate Crisis.
On Creation Care and the Climate Crisis
Environment
This four-week course by Ruth Valerio suitable for Lent, although not written specifically for it. This Bible study is written for small group study or personal use. Each of the four sessions is a combination of the biblical and the practical and finishes with a practical response. In each session I take one of the four main issues our world faces (climate change, deforestation, species loss and water) and four main areas in which we can make a difference: food, travel, energy and waste. Ruth Valerio was the author of the Archbishop of Canterbury's 2020 Lent Book on similar themes.
https://ruthvalerio.net/publications/environment/
The Plenty! Course – Joy in Enough
From Green Christian, this six-session course comes with both a facilitator's guide and participant packs. They say "Imagine a society where every person can flourish and everyone has enough. Where local communities thrive. Where the climate is stabilising and animals and plants have a home. What is your role in creating this society? What could your church do?"
https://joyinenough.org/resources/plenty/
Ecocell
Also from Green Christian, this is less a course (though it does have six units that can be covered over six weeks) and more a demanding journey for committed people wanting to explore how to change their lifestyle in response to the climate crisis. In their own words: "ecocell is for those of us who are willing to take on the very demanding commitment of completing the journey to sustainability. We will commit ourselves to getting our carbon footprints down to the level required for sustainability. We will also ensure that we respect the laws of nature (in which we see the hand of our Creator) and the needs of the natural world, in all aspects of our lives."
https://greenchristian.org.uk/ecocell/
Group Courses for Lent 2022
Living Stone, Living Hope
This five-week course, with a title based on 1 Peter 2, comes from USPG. They say: "1 Peter is the text of the Bible study for the Lambeth Conference in July 2022: so, in basing our study on this text we are in solidarity with our sister and brother bishops preparing for this important meeting in the life of our communion. The metaphor of the Christian community in 1 Peter 2 as living stones is rich and evocative. We, the Church, are the living stones, and we are called to bring living hope in our diverse situations, though faith in the one who is the cornerstone of our faith, Jesus Christ." Unusually, as well as group study materials, this course can be supplemented with attendance at a series of webinars, one a week, linking to a different country presenting each week.
https://uspg.org.uk/engage/support5/lent/
Growing Good for Lent 2022
This six week course comes from the Church Urban Fund. The Growing Good course is based on a three-year research project from Theos and CUF that explored the relationship between social action, growth, and discipleship in churches across England. This research identified five common themes shared by churches that are growing in faithfulness and fruitfulness: presence, perseverance, hospitality, adaptability, participation. Archbishop of York, Stephen Cottrell says: "My prayer is that Growing Good will help us become a Church vibrantly fulfilling its mission to form disciples who are called to love their neighbours and seek justice."
https://cuf.org.uk/our-campaigns/growing-good-for-lent-2022
Following Christ in the Footsteps of the Saints
Churches Together in Britain and Ireland have a course based around a pilgrimage commemorating St Winefrede (Gwenffrewi). This journey through Lent, available to download below, draws upon 16 individual resources on St Winefride put together by their Mission Theology Advisory Group and links to a 70-mile pilgrimage from Holywell, Wales, to Shrewsbury in April and May 2022, led by Bishop Sarah Bullock from the Anglican Diocese of Lichfield. You can use the course without having to go on the pilgrimage!
https://ctbi.org.uk/lent-study-2022/
(Previous years' Lent courses from Churches Together are all listed on this page https://ctbi.org.uk/category/spirituality-and-reflection/lent-courses/)
Life on the Breadline
This six-week course, developed by a team at the University of Coventry in partnership with Church Action on Poverty, looks at the pressing issues of living on the breadline, and how we can change things. Each session follows the same format which is planned to take an hour – combining prayer, a short video, a Bible passage, guided reflections, discussion questions, and take-away actions.
If you're taking part in the Lent Course as a group, consider having a meal together at the start or end of each session to continue conversations further.
https://breadlineresearch.coventry.ac.uk/churches/lent-course/
Courses for Individuals
Live Lent Embracing Justice
Live Lent: Embracing Justice is the Church of England's theme for Lent 2022. It invites us to examine our own lives truthfully, to see the world more deeply and to pray - for the church and the world far and near - that 'justice may roll down like waters, and righteousness like an ever-flowing stream' (Amos 4.24). For each day of Lent, the booklet for adults offers a daily Bible reading, a short reflection and a prayer, as well as a practical challenge. Each week follows a different thread through the many stories of justice in the Bible to explore how God works with humanity to bring justice, wholeness and salvation to all.
Booklets both for adults and children, and a whole range of digital resources will be available throughout Lent, from the Church of England national team.
https://www.churchofengland.org/resources/livelent-2022-church-resources-embracing-justice
The Lent Encounter 2022
From the Bible Society, a chance to encounter Jesus afresh this Lent, as you journey through his life and ministry. The course starts with his baptism and explore themes such as restoration, teaching the beatitudes and the power of God's word. Daily reflections are sent by email, and will include video links to pilgrimage and reflection around the Holy Land
https://www.biblesociety.org.uk/explore-the-bible/the-lent-encounter/