Canon Isaac Mgego, Director of Berega Hospital in the Diocese of Morogoro, writes about how Covid-19 has impacted life in Tanzania.
Morogoro Diocese is within the Morogoro region of Tanzania. The first Covid–19 case was reported in March 2020 in Arusha, a tourist/ hub city in the Northern Zone. Since then the Covid–19 infections have moved from imported cases to community transmission as far as to Morogoro region. The number of cases has been increasing. In early July 2020, slightly more than 500 infections were reported, and the death toll was only 21.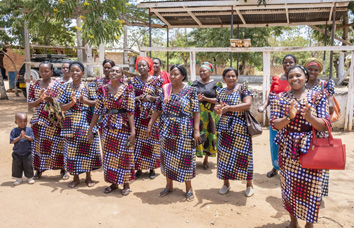 This resulted in the need for more public awareness and measures including the wearing of facemasks, social distancing, sanitising together with washing hands regularly. These regulations worked well during 2020 but have been reluctantly followed during 2021.
Tanzania is still witnessing the impact of Covid–19 in many ways. However, there are no official and publicly available records for recent deaths in Tanzania, and no information has been released on the impact of Coronavirus since last year. The government reiterated that neither borders to Tanzania's neighbours will be closed nor lockdown imposed on any cities, as the maintenance of social economic prosperity overrides the risks of the Covid-19! On the contrary, the vast majority of countries have shut their borders and as a result formal and informal cross-border traders (majority farmers) from Tanzania have seen their incomes drop dramatically simply because they could not freely supply their agricultural products from rural areas to urban wholesale markets to be exported to those countries and beyond. It is said that many trips of lorries to cross borders have been cancelled and this has disrupted the economy of many people in rural areas, including Morogoro.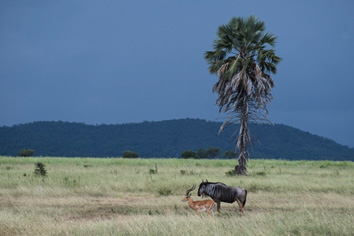 The tourism and hospitality industry is one of the major sources of employment, tax revenue, and foreign exchange earnings in Tanzania. The Anglican diocese of Morogoro has received friends from abroad who visited the Mikumi national park found in the Morogoro region. It is now almost two years since the diocese has received any visitors. In this regard, the onset of Covid-19 has substantially derailed the growth and development of a key contributor to the national economy.
Many people's livelihoods have been badly affected by the pandemic in Tanzania. For instance in 2020 when the government ordered the closure of schools, teachers at public schools were assured of their monthly salaries. However, for those at private schools it was a different story. As parents became unable to pay tuition, the schools became unable to pay salaries. This affected our Bishop Chitemo primary school and the Berega Institute of Health Sciences (BIHeS). The schools had
to request assistance from abroad including from our friends in the Diocese of Worcester and BREAD, (Berega Relief And Development Trust -UK) and Mission Morogoro.
At the moment Covid-19 is still a challenge to the Morogoro region and Tanzania generally, as it is elsewhere in the globe. The difference is that, in our country it has been said (though not officially) that hospital doctors have been forbidden from referring to the disease in public, though there are marked increase in admissions of patients exhibiting respiratory symptoms consistent with Covid–19.
The World Health Organisation is deeply concerned about the situation, and has urged Tanzania to start reporting Coronavirus cases and share its data. However the unconventional approach of Tanzania's to Covid–19 and its uniqueness illustrates the need for governments to form context – specific smart containment strategies and recovery plans. The new President, Mama Samia Suluhu Hasan, said she has formed a committee of experts to evaluate the nation's Covid–19 response. She added that: "We cannot isolate our self as an island," and also the country "cannot accept everything from abroad, but we also cannot reject everything." It is our desire to think globally but act locally.
We hope the new regime will uphold the WHO standards in compacting the pandemic. Furthermore, we hope it will increase funding to church health facilities which at the moment are struggling in running the institutions together with public/private facilities and local community health centers in order to be able to implement mass testing and increase the capacity to track and trace Coronavirus cases.
The Revd Canon Isaac Y Mgego, Director of Berega Hospital in the Diocese of Morogoro, Tanzania