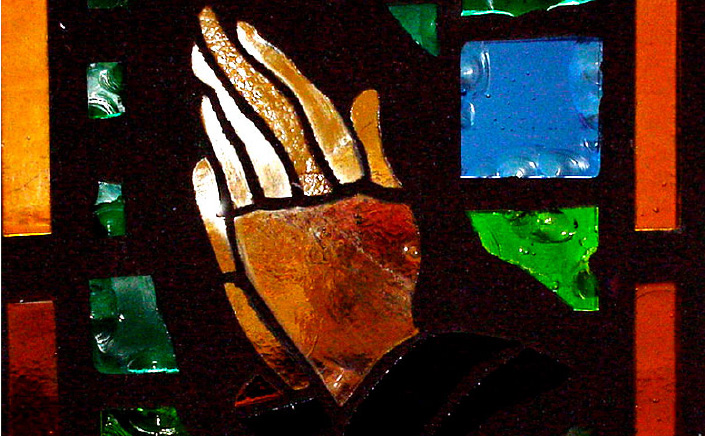 During Advent, we are encouraging the whole diocese to come together in prayer as we seek to grow as Kingdom People. Each week will focus on one of the four elements of our church life which were highlighted in our recent open conversations as essential to growing as a healthy and sustainable Church: Worshipping God creatively, making disciples, sharing hope and transforming communities.
Please join us in this dedicated period of prayer for the future life of our diocese.
Sunday 20 December - transforming communities
Reflect:
If you talk about Church, many people will assume you are referring to the impressive and beautiful building in the community; the place where services and special occasions happen. The Church can be that, but it is so much more as well. A Church that wants to grow as Kingdom People will be made up of people who believe that what goes on outside the church building is just as important as what goes on inside it. Our church communities have the most incredible opportunity to reach out and join the wider community in getting involved in issues and ideas that can bring about real transformation for everyone. Stories that have emerged during this pandemic crisis have so often been about church communities reaching out to the isolated and lonely, the hungry and those with unmanageable debt. And there have been stories of church communities looking at God's creation with new eyes and raising awareness about environmental concerns. So much good can come from people working together. What might your church community get involved with to make a real difference to your community and God's creation?
Pray:
Lord God, we thank you for all the places we can find you in our communities. This Christmas week, help us to remember that Jesus came to transform the world and we all have a role to play in that.
Act:
Small actions can make a difference in our communities. Collect some Christmas items to give to your local foodbank this week; forego your daily coffee and give the money to a homeless shelter or take time to walk or cycle rather than use the car throughout the week.
Mon 21 December
Give thanks for all churches across the Diocese do to reach out to those outside of our church buildings.
Tue 22 December
Pray that our eyes might be opened to issues that are particularly affecting our locality such as poverty, dementia or a lack of facilities for young people.
Wed 23 December
Pray for all those who are working towards become 'Eco Churches' in our Diocese.
Thur 24 December
Pray for all those who feel excluded from our churches and help us to find new ways to ensure they are welcomed.
Fri 25 December
This Christmas Day, pray for all those who are spending the day alone, particularly those unable to mix with others due to the Coronavirus pandemic. Give thanks for all our churches are doing to reach out to these people.
Sat 26 December
Pray that the New Year will bring with it new opportunities to support our communities.