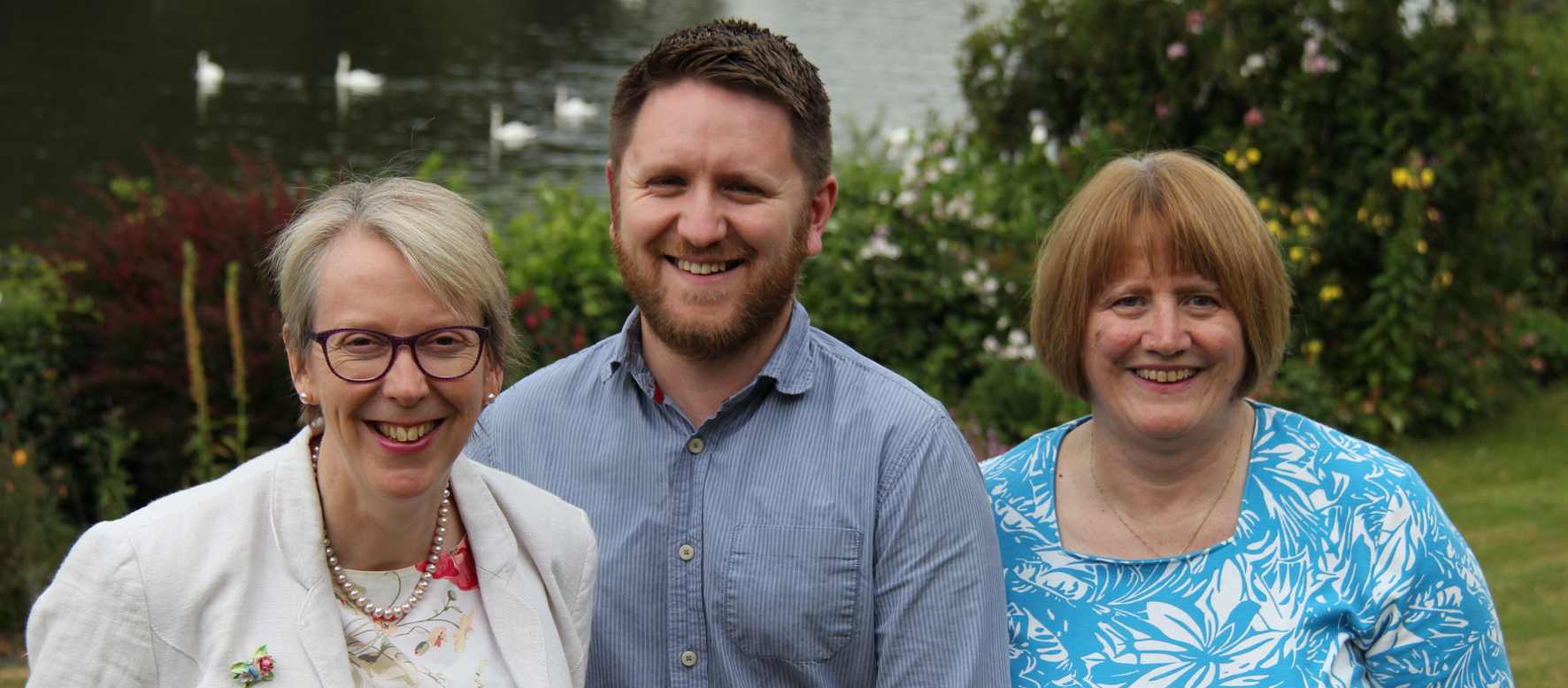 Theresa new line up in the Church Buildings team at the diocesan office. Church Buildings Officer, Mark Carter now has two Assistant Officers Kate Andrew,who has been working with some parishes for a couple of years, and Pat Evemy,who has joined the team from the Diocese of Lichfield.
Marksays: Any of the team can support parishes with any area of buildingdevelopment whether youre looking at opening your church for more communityuse, making some repairs or installing a new toilet! We can help with advice onfundraising, planning, heritage statements or working with the Local Authorityas well as guiding parishes through the faculty process. If youre thinking ofmaking any changes to your church buildings, please come and talk to us at anearly stage.
Markhas been the Church Buildings Officer for around 18 months, launching theonline faculty system and taking a mission-led focus to changes to buildings.For the last two years, Kate has been working with parishes in our lowestincome communities, in particular supporting St Edmunds in Dudley and St John,Brockmoor as well as helping Top Church with their lottery application. Patjoined the team in July from the Diocese of Lichfield. She has spent the pasteighteen years working in urban regeneration in various church organisations. Pats post fulfils our commitment to Historic England tocontinue supporting community development of our churches following fundingreceived for Andrew Mottrams previous role.
Weall have different skills to bring to the team to help support parishes withtheir church buildings, continues Mark. Well also be taking a more holisticapproach when we look at how our buildings can be used working with otherdiocesan colleagues to help churches both grow numerically as well as increasetheir presence in the community.
The Church Buildings team can be contacted on 01905 732809 or find their individual details here.