St Francis Parish Centre in Dudley has become a local Covid-19 vaccination centre, with up to 600 people receiving the vaccine there in a day.
The church was approached by the Priory Community Pharmacy to be a local centre as somewhere which could involve the whole community in the project. This local vaccination centre will work alongside bigger venues, such as the Black Country Living Museum.
Rector of Dudley, Hugh Burton, said: "We have had a long relationship with the community pharmacy which originally started following a community and church meeting at St Francis, so we were delighted to be asked to work with them on this project. The parish centre usually hosts our community café, which has had to be closed since last March, so this is a great way of opening the building to the local community again and playing our part to combat the virus."
The initial contract will run until the end of June with the centre opening up to 7 days a week. It all depends on supplies of the vaccine, but already around 2,500 people have been vaccinated. The church has recruited volunteers from both the church and the wider community to help ensure it all runs smoothly.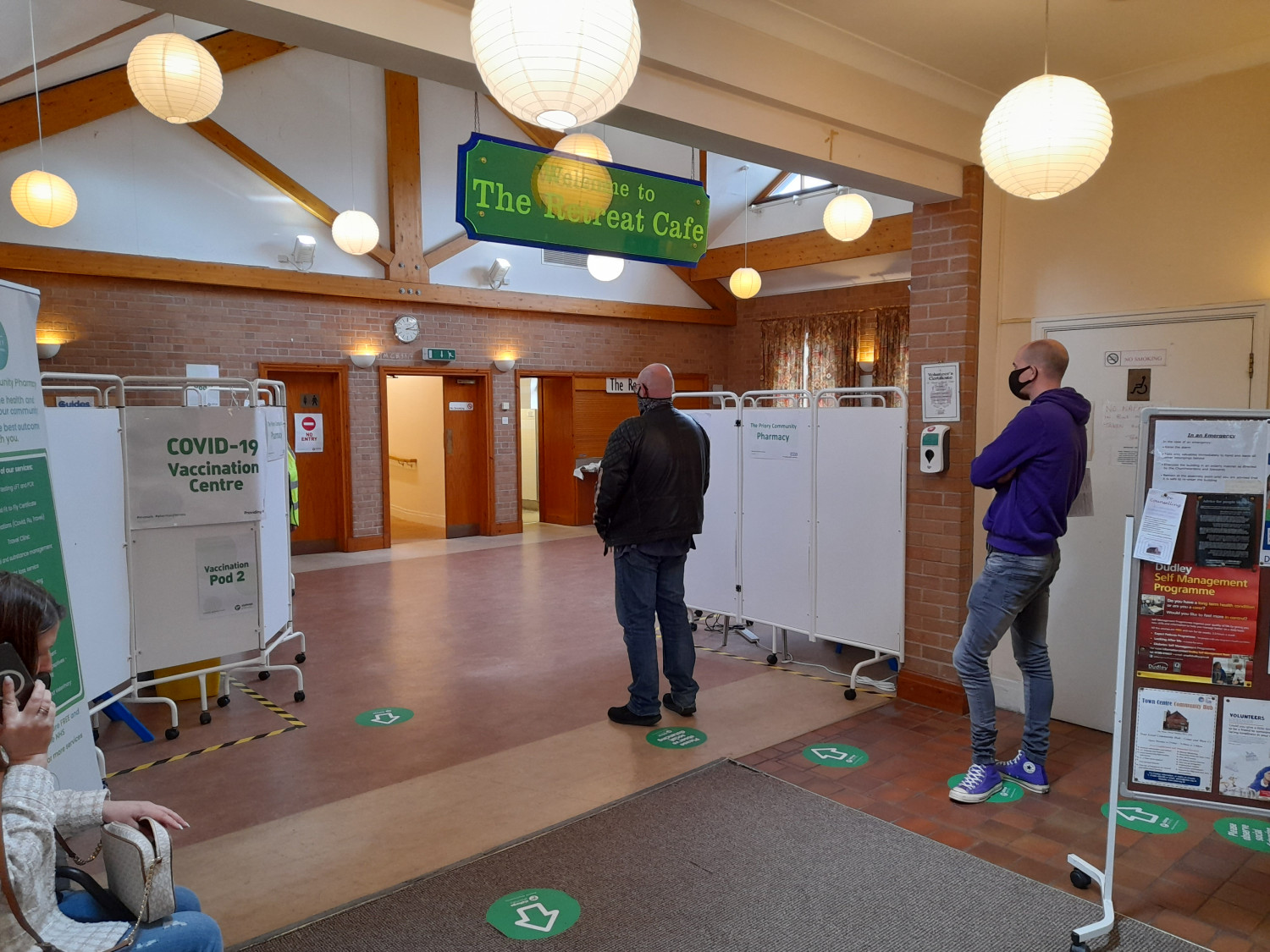 Hugh continues: "All we've been asked to provide is the space. Everything will be done in the parish centre, so we'll still be able to use the church for funerals and other services as appropriate and we're fortunate to have a separate hall which can be used for other groups who might want to book it."
Olutayo Arikawe, Superintendent Pharmacist at the Priory Community Pharmacy, said: "It is a great opportunity to be able to bring the Covid vaccination close to the people in our community and beyond. We are very glad for the support that we have been given by St Francis Church and to everyone participating in this great project at a time like this. It is our passion at The Priory Community pharmacy to always champion the health of our community and to serve as advocate for them in every area of health and wellbeing. We are proud to be the first pharmacy in Dudley to be able to offer the Covid Vaccination to our beloved community. We are also proud to support the NHS at a time like this in beating the deadly Covid-19 Virus."
Volunteers are being asked to fill up to four slots each day. For further details and to volunteer, email Alison Burton on amburton@hotmail.co.uk.